Dungeon Siege III review: Obsidian's take on Dungeon Siege is a game changer, and not in a good way.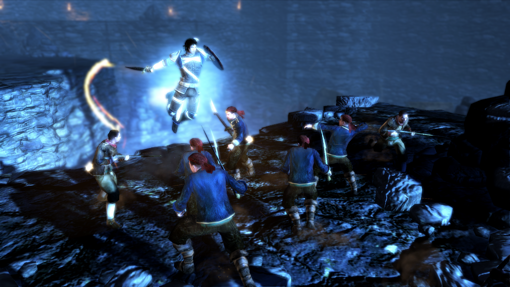 Dungeon Siege III is here and man, the game done changed. For those who don't remember, this is the series that took the Diablo II loot obsession and stirred in eight character parties. The result was a heady mixture, available only on PC. DS III represents a huge departure. It's a multiplatform release that takes its queues from Mass Effect and beat 'em up RPGs like X-Men: Legends. Sadly, strong combat and a newfound focus on story can't overshadow boring loot and a botched co-op mode.
It's important to note the changing of the guard that took place between 2005's Dungeon Siege II and the current incarnation. Chris Taylor, founder of Gas Powered games, creator of DS and the RTS ground-breaker Total Annihilation, sold his hack 'n slash franchise to Obsidian Entertainment. Not a bad choice, Obsidian has a good track record with other people's properties: Neverwinter Nights 2 and the seminal Knights of the Old Republic II. Given that, it really makes you wonder what happened here. Obsidian either didn't get what people liked about Dungeon Siege, or didn't care.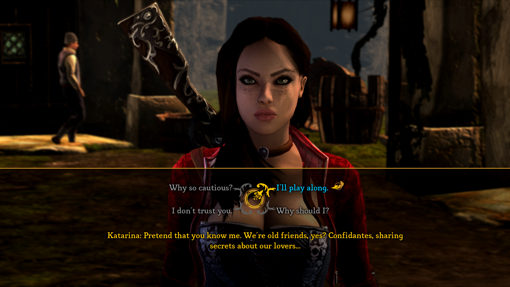 Is DS III a truthful attempt at "updating" the Dungeon Siege franchise, or did Obsidian just slap the name on some action RPG they had lying around? It's hard to tell since the game is full of modern RPG hallmarks, but lacks the series' most beloved feature: phat loot. Instead we have Mass Effect's interactive dialog and World of Warcraft style talent trees. While flat writing and graphics make the dialog choices a snooze, the talent trees have great depth. They'd be a welcome addition if they didn't feel like a replacement for the compelling weapons and gear the series usually sports. Sure, there are plenty of swords and helmets to grab, but they look identical in your inventory and make almost no difference on your character model.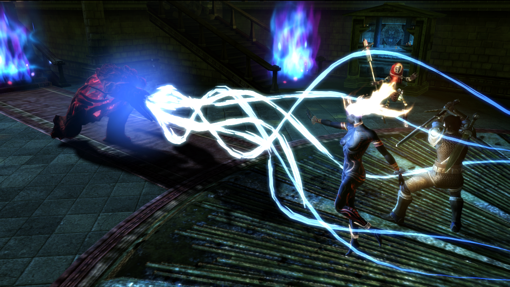 DS III's most damning failure is its co-op mode. If you join someone's game you can't import a character. Any items, gold, or XP you gain will be lost once you drop out. While it's fun to jump into a high level game and have a bunch of talent points to spend, picking up loot you can't keep begins to feel like indentured servitude. Lack of persistent multiplayer characters robs the game of immeasurable replay value. Once you've worked through all of DS III's levels as a character or two, there's no incentive to play again.