Interview: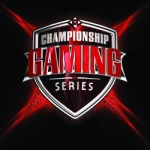 On Monday, July 30th the title of the Championship Gaming Series' (CGS) number one North American franchise hung on one event: the Project Gotham Racing 3 (PGR 3) competition. After four rounds the two competing franchises at the finals, the Carolina Core and Chicago Chimera, had managed to tie 17-17. Only the PGR 3 competition was left to decide the ultimate victor. There was an atmosphere of suspense as the teams of two sat down in the Xbox arena to compete. Ultimately, the Chimera triumphed over the competition by one point. This is in no small part due to the efforts of the Chimera's PGR 3 team, comprised of Wesley ?Ch0mpr? Cwiklo and Jason ?Jason X? Exelby.
After the event, Gaming Target met with Wesley ?Ch0mpr? Cwiklo to ask him about Chimera's victory and Project Gotham Racing 3.
David Taylor, Gaming Target: Congratulations on your victory. How do you feel about the outcome?
Wesley ?Ch0mpr? Cwiklo:
Coming into the Finals, I knew our team had a great chance at beating the Core and taking the victory. We had a rocky start, but our Counter-Strike team really turned the match around for us so Jason and I were able to seal the deal. It felt great. It's great to go out there and perform when it counts and achieve something for it. I am really looking forward to the World Championships now.
GT: Both franchises were tied after the Counter-Strike: Source match. The winner of the North American championship lay in the hands of the
Project Gotham Racing 3 players. Did you feel any pressure or anxiety
when you sat down to play?
Ch0mpr:
Since Jason and I were playing last, we were talking throughout the match about our particular race against Phantom and ReX of the Core.
Going into Counter-Strike we knew that our team had to have a great match and at least win to give Jason and I the chance to come back. At this point
we were planning on having to get an 8-1 score in PGR, which is never
an easy task due to collisions, starting positions, etc. However, our
Counter-Strike team played an amazing match, tying the overall score.
This gave Jason and I a huge boost of confidence. We now knew that all we
needed was a first place finish, so we planned accordingly. I was able to get out in front and avoid some crashes and from there Jason did a great job of holding the Core back so I could extend my lead. By the time Jason told me that they had passed him I was already gone, so I felt fantastic. I knew that we were going to win PGR and the overall match so it was great.
GT: How do you cope with the pressure?
Ch0mpr:
On some occasions I get a little nervous, but the best thing to
remember is that you can only control what goes on in-game. Forget
the cameras and flashing lights, and just focus. That and I remember
that I'm playing a video game, and video games are fun. Just going out
there and competing is great and I love it. But I normally don't let
that get to me. Just go out and play!
GT: What or whom do you think was your biggest challenge over the course of the North American competition?
Ch0mpr:
The biggest challenge for me personally was probably getting used to the 2v2 format of PGR. Previously, every tournament for PGR had used some form of 1v1, so having to use and help a teammate was difficult at first. However I think that Jason and I grew into great teammates so it didn't hold us back too much.
GT: Can you share any strategies you employ yourself, and as a team, while playing PGR 3?
Ch0mpr:
Our main strategy is the same as every other team: get ahead and stay ahead. That's easier said than done of course, but we communicate during the race to help each other maneuver past and sometimes through our opponents.
GT: What is your practice schedule like?
Ch0mpr:
Before each match we'd make sure to have a strong practice session the night before to stay fresh with the game and our skills. Now that the season is over we'll take a break until a few weeks before the World
Championships when we'll practice daily to ensure that we have the
best chance of winning as possible.
GT: What do you like about Brian Flander's management style?
Ch0mpr:
Having Brian as a GM [general manager] is great. He knows what it takes to motivate us since he was once a professional gamer. Other than that, he's an easygoing guy that is able to balance being a GM and being your friend. I don't think I could have asked for a better manager.
GT: What has it been like working with and getting to know the other nine players in the Chicago franchise?
Ch0mpr:
I felt really good coming out of the draft and knowing who was on my team. I knew that everyone had a solid background in gaming and that
they were all dedicated to the CGS and the Chicago franchise. I also learned pretty quickly that they were all great people. We were one of the teams that hung out with each other almost everyday. It was a blast getting to know these people. I really hope our team stays together for a long time because the chemistry is definitely there.
GT: What first attracted you to Project Gotham Racing 3? What do you like about the game over other racers?
Ch0mpr:
When I got my Xbox, the first game I got was Project Gotham Racing 2. The game was just really fun for me and being good probably helped out a little. The game has a mix of arcade and realistic qualities that sets it apart from every other game out there. When I heard that they were extending the series and making a PGR 3 for the Xbox 360, I made sure to go out and get a copy as soon as I could.
GT: Are you looking forward to any upcoming games?
Ch0mpr:
The games that I'm most looking forward to right now are PGR4, Fable 2, and Halo 3.
GT: What are the origins of your handle, "Ch0mpr?"
Ch0mpr:
Way back when my friend and I were setting up my Xbox Live account we made the name. At the time we both skateboarded a lot, and there was one skate video called "Chomp on This" and it featured Pac-Man on the cover. So, while we were throwing out names, we remembered the video and just said "chomper". For some reason I decided to replace the "o" with a zero and take out the "e'' and so I had "Ch0mpr".
GT: What are your future plans?
Ch0mpr:
See where professional gaming takes me and keep up with school. Right now I'm going to balance the two, so we'll see where it takes me over
the next 4 years or so.
GT: What advice do you have for players out there who want to compete professionally?
Ch0mpr:
Practice, practice, practice. And more practice makes even better.