Interview: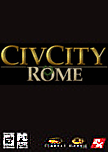 Inspired by one of gaming's most respected series,
Civilization
, and made with the input of Firaxis Games, the gaming powerhouses of Firefly Studios and 2K Games are readying the next big name in City Simulators,
CivCity: Rome
. Combining elements of the Civilization series with city building/management and an eye for detail not previously seen in this genre, CivCity: Rome looks prepared to set a new high water mark for the Simulator market. CivCity designer, Simon Bradly took a moment to answer our questions about this promising new game.
Gaming Target: Thanking you for making the time to answer our questions! To start us off, would you please introduce yourself to our readers and tell us about the team behind CivCity: Rome?
Simon Bradbury:
My name is Simon Bradbury from Firefly studios and I am the designer on CivCity Rome. Previously I have coded and co-designed the Caesar series and with many of our team have a long history of working on city builders.
GT: What can you tell us about the inception of CivCity: Rome and the interaction between Firefly Studios and Firaxis Games?
Simon Bradbury:
We are developing the title here at Firefly and are the primary designers of the game. We have had a long relationship with Firaxis. We always wanted to return to our city building roots and when 2K first thought about bringing Civilization to the label, it was exciting prospect to approach Firaxis with about the possibility of both extending the reach of Civilization and really giving the city building genre some fresh impetus.
GT: CivCity: Rome has all the markings of a game that could push its genre forward. Let's start off with CivCity's tech tree. How deep will the tree go and, over the course of a game, how large of an impact will it have on the player's city?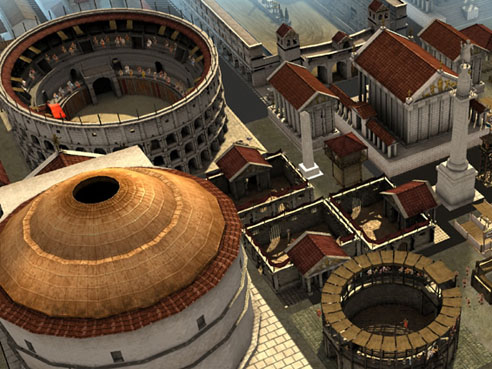 Simon Bradbury:
Well there are over 70 technologies to research. The technologies that can be researched for the most part affect the efficiency of the city building model. E.g. speeding up farm production, improving rough roads to smooth ones and further boosting speed, increased taxes, faster research, quicker ships...
In terms of impact, in some easier missions you can complete without ever using research although it will probably take you a lot long. Many of the more complex missions however either actually demand some research or will be too difficult without the correct research choices.
GT: In terms of a working city acting like a complex but well-oiled machine, how much cross over will there be between improvements? For instance (and purely hypothetical), water being needed to grow the grain that feeds the cows that fatten the citizens, and so on.
Simon Bradbury:
We are going to give players a great feeling of control but without overwhelming them with micromanagement decisions. There is quite a bit of cross over between many of the resources that you place, water is in fact used by both citizens and the fire watch for example, flax makes linen which is then used by several types of weaver etc The basic mechanic of the game however is building placement, what, where and when you place buildings, will all combine to decide how well you city performs.
GT: CivCity features an unprecedented level of detail concerning the inner workings of the player's city and the functions of its citizens. Would you please give us a feel for the level of detail we can expect, and will the ability to peek in on a citizen's routine directly affect/enhance CivCity's gameplay?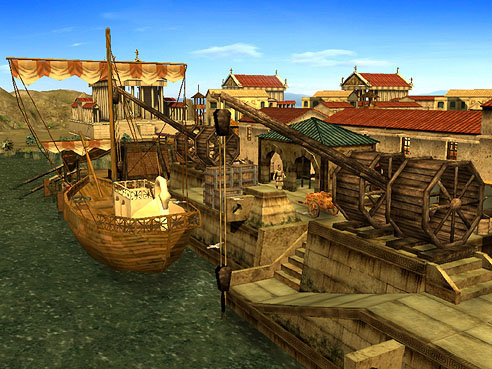 Simon Bradbury:
We have no doubt CivCity will be the most detailed city building game ever made. Not only can you follow all your citizens around the city but you can actually peek inside their homes and workplaces and see exactly what they are getting up to. Although it doesn't impact on gameplay directly it adds an extra layer of realism that is often missing from city builder games. Being able to follow one of your citizens careers from butcher to senator adds a great new level of personal involvement to a genre that thrives on such things!.
GT: Moving on to controls, will CivCity employ a control scheme that will appeal to both casual city builders and micromanagement lovers?
Simon Bradbury:
We think CivCity will appeal to a wide range of people and therefore the control system has been designed to be very accessible to all levels of games players. CivCity is a complex game with many layers of depth but its been designed so that advanced players can jump in and immediately feel comfortable playing the game but novice players will be eased in so that they are not overawed by the game's complexity.
GT: What can you tell us about the world around the player's city? How much influence do neighboring cities have on the that of player and what functions does the over-map serve?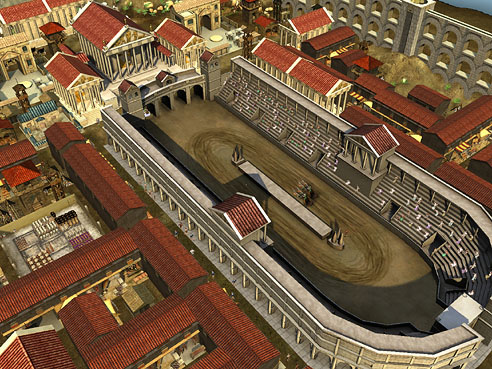 Simon Bradbury:
Unlike Civ there are no directly competing cities, instead we are ?zooming in' on the inner workings and life of one of Civilizations city. The player will however interact with the wider world, via the region map, here they can open trade routes, build roads to expand the empire, see in coming barbarians and capture towns. They will also occasionally be called upon by Rome to supply other cities in the empire with goods and resources.
GT: What will CivCity offer both in terms of single-player campaigns and multi-player modes?
Simon Bradbury:
Early in the planning stage we decide not to include a multi-player mode in CivCity:Rome, its just not what the game is about. Instead we have a 25 mission single player story based campaign with both combat and non combat paths and then a detailed mission selection screen where players can sort by and choose the style of game they like.
GT: Lastly, the Civilization series has a history of mixing its depth with humor, an approach which can also be found in Firefly's games, be it dark (Stronghold) or overt (Space Colony). Can we expect to see the same tongue-in-cheek wit in CivCity?
Simon Bradbury:
As you say Firefly has a reputation for including off beat humor in our games and CivCity:Rome will be no different!
GT: Thank you again for your time! Do you have any thoughts or impressions with which you'd like to leave our readers?
Simon Bradbury:
Civ has plenty of other great cultures to explore, so watch this space?!
Once again, we at GamingTarget.com would like to extend our thanks to Simon Bradbury, 2K Games, and Firefly Studios for making this interview possible. Be sure to look Gaming Target for continued coverage of this exciting Simulator. In the meantime, check out 2K Game's official CivCity: Rome website.