News: Embark on a 2D hand-drawn journey as you try to get answers to a long-forgotten conspiracy.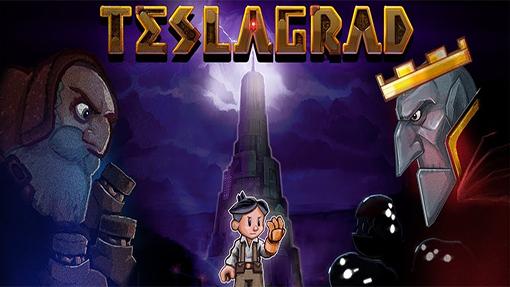 Teslagrad is now available for Nintendo Switch owners. Set in a steampunk-inspired vision of old Europe, lose yourself in Teslagrad's non-linear world of over 100 beautiful hand-drawn environments and challenging levels. In Teslagrad there are complex puzzles that will put your sense of logic to the test as you have to cleverly manipulate the world around you using electricity and magnetism. Teslagrad features 2D hand-drawn surroundings as you journey into and beyond Tesla Tower, picking up new items as you go.

In a rather unique move Teslagrad does not feature any text or dialogue. Everything is represented visually and the entire story is told through what you see and, at times, what you don't see. As you play you will discover a dystopic "rainy-and-brainy" setting, presenting a steampunk version of an old Europe-inspired new world. There are no loading screens, no GUI and no cutscenes in Teslagrad. It is just the game...and you. In addition to that Teslagrad boasts a mix of classical orchestra, with a touch of Russian inspiration and a myriad of metal bits and electrical stuff.

As for the actual, visual story of Teslagrad the premise is below:

"Teslagrad is a 2D puzzle platformer with action elements, where magnetism and other electromagnetic powers are the key to go throughout the game, and thereby discover the secrets kept in the long abandoned Tesla Tower. Gain new abilities to explore a non-linear world with more than 100 beautiful hand-drawn environments, in a steampunk-inspired vision of old Europe.

You play as a young boy who suddenly finds himself embroiled in a long-forgotten conspiracy, involving the despotic king who has ruled the nation with an iron fist for several years. Jump into an outstanding adventure told through voiceless storytelling, writing your own part. Armed with ancient Teslamancer technology and your own ingenuity and creativity, your path lies through the decrepit Tesla Tower and beyond."

Take a look at the trailer below and tell us what you think. Will you be picking up Teslagrad?