Binary Domain News: Sega and Team Yakuza go all out with the trailer for Binary Domain. The story of bloody robo-revolution, it hits stores Feb 28. Watch the trailer now!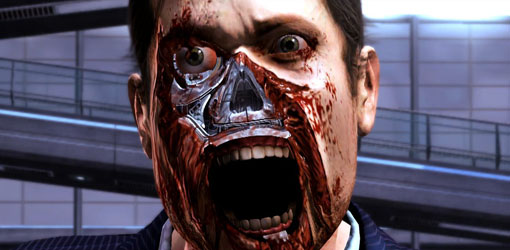 Today in violent trailers with dramatic scores, we have Binary Domain. With just one video, it combines all the technology-related hand-wringing of Blade Runner and A.I. with the rock ?em sock ?em kill bots of I, Robot, the Will Smith interpretation.



In seeking to answer the age-old question of how many mutilated, eerily human robot faces can be crammed into one trailer, Sega and Team Yakuza have concocted a pretty intriguing video. That haunting song, which is ?When Things Explode? by UNKLE, and all the creepy, pathetic robots have me thinking of Dead Island's infamous trailer. It was a great teaser, but ultimately misleading. At least this Binary Domain video appears to made of in-game footage.

Binary Domain comes off the assembly line with a release date of February 28 (Feb 24 in the UK) on Xbox 360 and PS3. Gaming Target will be keeping a bloody, exposed robot eye on this game until then.