E3 2010 Coverage: Prediction: Microsoft announces Alan Wake will release this year. Oh, sorry, that's from E3 2005 to 2009.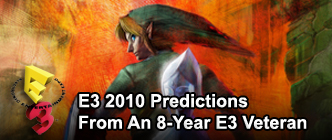 In three weeks, Gaming Target attends its
eighth
consecutive E3, the first E3 in which we'll be based in the expo's home city, Los Angeles. In addition to being excited about forgoing the 2,300 nautical miles of travel from the east coast, we're eager to playtest the latest unreleased games and be there when Sony, Microsoft, Nintendo and others unveil their video game secrets.
Here are Gaming Target's predictions for E3 2010:
Microsoft announces an Xbox 360 Slim bundled with Natal for October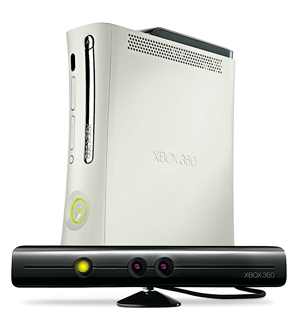 Controller-free gaming is going to be a significant news story at E3 2010, and Microsoft's Project Natal motion sensor will start things off on Sunday, June 13. That's when the company hosts an event at the Galen Center dubbed ?World Premiere ?Project Natal' for Xbox 360 Experience.? That's what we know for sure.
We've seen signs that Natal, or whatever 360's nifty camera ends up being called, will launch in October. Word of this 31-day release window comes from a rep in Saudi Arabia who works with Microsoft. But, because he's not officially an employee with the company, this ?leak? may be hopeful speculation.
Our big Natal-related prediction? It's included in yet another special edition Xbox 360 bundle, only this one will feature a thinner, sleeker console. There are three reasons behind this theory. First, Microsoft wants everyone who buys a new Xbox 360 to jump on the Natal bandwagon. The more people who are forced to own an accessory out of the box, the more successful and widespread it'll seem. There's no better way than to miniaturize a console and make the new peripheral a mandatory tie-in. Second, Sony did it. By putting PS3 on a diet and launching the PS3 Slim (in conjunction with a price drop), Sony's sales went up 300% in its first three weeks.
Third, and moreover, a redesign might give Xbox 360's identity - which has been plagued to death by?well, the Red Ring of Death - a "new lease on lifespan." You know that a company's truly frustrating malfunction is an epidemic when everyone's moms knows what the RRoD is. Sure, newer models took care of that problem, but the console changed only on the inside and didn't receive an external facelift ? a basic PR solution that was never utilized for some bizarre reason.
Without a facelift
Questioner:
?Do you have the Xbox 360 that'll eventually get a RRoD??
Uneasy Gamer:
?Ummm? no, I have a newer one. See, the power socket on the inside of the system is kind of different in one small and unnoticeable way. I think I'm good.?
With a facelift
Questioner:
?Do you have the Xbox 360 that'll eventually get a RRoD?
Confident Gamer:
?Hell no, I have the newer, slim version.
Obviously
it won't have problems.?
This is PR 101, folks, and it should've been done a long time ago. Of course, there's no time like present and Natal's launch.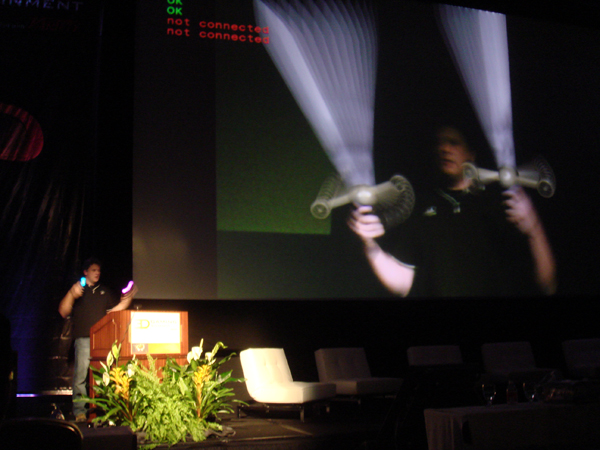 Sony announces a Move bundle for? September, just to be jerks.
Sony always likes to one-up Microsoft in its announcements. Always. So, with the rampant speculation that Natal will launch in October, we predict that Sony will announce a one-month head start for its motion device, PlayStation Move. Given all of the live demonstrations of its motion and navigation controllers interacting with PlayStation Eye, from GDC 2010 in San Francisco to the 3D Gaming Summit in LA, Sony seems confident in the new hardware. Confident enough to launch by September? This is one first-party company that vowed to launch its next-gen system before Microsoft and didn't, and has been playing catch-up ever since PS3's 2006 debut. That sting is something the company doesn't want to repeat.
Nintendo goes all lightsaber-y with its Zelda swordplay-motion control announcement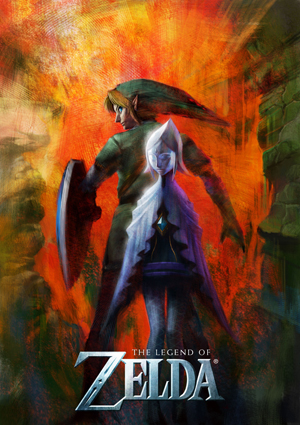 Wielding a virtual lightsaber from Star Wars was the immediate vision everyone had when seeing the Wii Remote debut at E3 2005. Alas, mediocre reviews of Star Wars The Clone Wars: Lightsaber Duels meant that digital swordplay didn't live up to the hype. (Red Steel 2 had swordplay, but let's not mention that lackluster game, either). Nintendo, however, has always had a suitable franchise for such a wand-based weapon: The Legend of Zelda.
We know the new Zelda Wii game is scheduled for 2010 and it'll finally give us a second reason to own the MotionPlus attachment besides playing Wii Sports Resort. (Again, Red Steel 2, we're still not mentioning you even though you used and came with a MotionPlus). By REQUIRING the more accurate MotionPlus, we predict that Zelda Wii will outduel (get it?!) Twilight Princess and feature everything we envisioned from a Star Wars lightsaber game when we first heard of the notion at E3 five years ago. Bonus if they announce that the nunchuk handles defense for intense sword-and-shield combat, but that might be asking too much.
At least we didn't go the safe route and simply predict that it'll be called something other than Zelda Wii.
Activision and Bungie announce? nothing
This prediction won't make me popular (notice I switched from ?we? to ?me? because I'm on my own on this one). But, just I
don't
see Activision and Halo-developer Bungie revealing the new IPs stemming from their 10-year partnership. The deal between these two juggernauts was struck in late April and there hasn't been enough time to develop a solid gameplan, nevermind finish dotting the i's and crossing the t's of the hopefully-not-too-binding contract.
This is how Activision's press conference will begin: ?With the unprecedented [CEOs like Bobby Kotick love opening with that word] deal between Activision and Bungie, we're on our way to creating an unbelievable new IP [optional: on multiple platforms] in 2011. With that said, let's take a look at what's ahead for the world's number one publisher in 2010?? Cut to either Call of Duty: Black Ops or Spider-Man: Shattered Dimensions and that's Activision's intro.
Or, at least that's how I (and only I) see it. As unpopular as this prediction may be, the evidence is
in a G4tv.com interview
with Bungie community and franchise director Brian Jarrard:
G4:
So definitely nothing at E3.
Jarrard:
No, we will not be focusing on this at E3.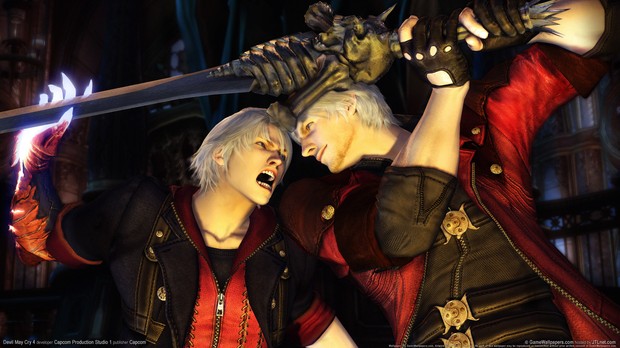 Capcom allows a Western developer to handle Devil May Cry 5
As much as a 3D, more realistic Mega Man game would be a dream come true for many Capcom Unity loyalists, we're pretty certain the company is going to announce Devil May Cry 5 as its mystery game of E3 2010. The eighth episode of Shacknews' podcast
Weekend Confirmed
nearly confirms our theory when outlining Capcom's strategy to outsource only
existing
IP to non-Japanese development teams. Garnett Lee interjects, saying, ?Boy, their E3 bombshell puts that to test.?
He doesn't out the secret title, but his statement indicates that it's not being developed in Japan and that it's an established series. The three non-Japanese game developers that worked with Capcom most recently don't offer any clues, however. Canadian developer Blue Castle Games won't be done Dead Rising 2 until the end of August. Redmond-based Airtight Games, maker of (I'm already calling it in May!) disappointment-of-the-year Dark Void, just finished with that game in January. The now-defunct GRIN, the Swedish developer that closed after Capcom published Bionic Commando, is finished completely.
Ninja Theory is rumored to be the mystery developer of Devil May Cry 5, according to the latest issue of Gamer Informer. If you're not familiar with the name Ninja Theory, it developed Heavily Sword for Sony on PS3 and is currently working on an action-adventure game called Enslaved for Namco Bandai. Oh, and they're based in Cambridge, England. It doesn't get more non-Japanese than that.
EA's reboot of Medal of Honor makes Call of Duty want to Call its Momma
There was a time when EA's Medal of Honor was everyone's WWII game of choice. But Activision's Call of Duty blitzkrieg has claimed victory year after year with its still-dominate FPS series, while MoH caved like Neville Chamberlain in signing the Munich Agreement. Looking to get on even ground and out of the WWII timeframe, EA LA and DICE are developing a MoH reboot that looks like it could make Call of Duty want to Call its Momma. The reason is MoH's campaign mode fulfills a new level of realism. Call of Duty: Modern Warfare had a memorable campaign, but MW2's story was sloppy like the worst season of TV's 24. While the characters in the new MoH are still fictional (no one is going the Six Days in Fallujah route just yet), its plot ? along with its graphics ? is on par with The Hurt Locker, not a Jack Bauer drama.
More surprises to come...
Here's one last surprise prediction: There are going to be a dozen more shocking announcements and unveilings.
Sony will announce PSN+
, the premium PlayStation Network service that adds features for a monthly fee instead of taking away currently-free online play. In conjunction with the Natal launch,
Microsoft will debut a new Xbox 360 dashboard
. The most impressive 3D demonstration won't be from Killzone 3 and Sony's too-expensive-to-own, but I-still-want-it 3D TV. Nintendo will pull off that feat with
the premier of Nintendo 3DS
, a small portable system with an autostereoscopy 3D screen that doesn't require annoying glasses. Finally, we'll see a
Piano for the first time when Rock Band 3 takes the stage
.
Gaming Target
will be working overtime (read: not sleeping for a week) to bring you the latest coverage of E3 2010, so bookmark our homepage and stay tuned on June 13.