News: The official name of Q-Games's fourth PSN game was picked by a contest.





While everyone is celebrating Memorial Day and news is rather slow, PixelJunk fans will be pleased to know that Q-Games' contest to name its fourth downloadable game has come to an end.

Hence forth, project PixelJunk 1-4 will be known as PixelJunk Shooter, according to the PlayStation Network developer's holiday blog post. The company says it chose the name for three reason:
1) it's simple
2) it describes the main thing you do in the game
3) it makes a great logo!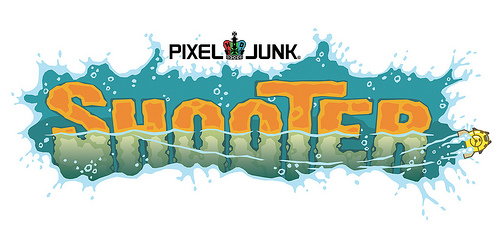 It turns out that the most popular name in the contest wasn't the final winner:


The most popular name suggested by a long shot was PixelJunk Elements, but we decided that it didn't capture the shooting side of the game well enough and at the worst people might think it was a game about the weather. ?Depths? almost became the chosen name but our producer at Sony Santa Monica, Deborah Mars, sounded like she had a lisp when she said it, so we dropped that one early on. We needed to choose a name everyone can enunciate. ;-)
So, just like Steven Colbert isn't the winner of NASA's naming contest, PixelJunk Elements gets shoved aside for a more traditional name.
The runners-up were:
PixelJunk Depths

PixelJunk Atlantis

PixelJunk Caves

PixelJunk Blaster

PixelJunk S.O.S!