Special Feature: Matt Swider recommends which game console models to chose this holiday season. Whether you want an Xbox 360 or an iPhone, this is the guide to read.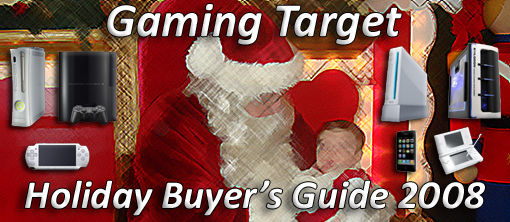 Xbox 360 Arcade model
Xbox 360 is still outpacing PlayStation 3, especially in launching the New Xbox Experience menu system before Sony's often delayed virtual reality Home interface. If you're looking to weigh in on Microsoft's side of the console war, the cheapest option is the Xbox 360 Arcade bundle at $200. It comes with five arcade games on a disc and a 256MB memory card in addition to the system and one wireless controller. This entry-level package is meant for very casual gamers who aren't going to purchase downloadable games or high-definition movies and don't plan on communicating through a headset during online games. The limiting 256 MB memory card won't hold very much and the headset is sold separately.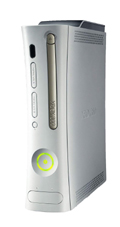 Xbox 360 Pro model (recommended)
Of course, if you're serious about gaming, another Ben Franklin will buy you the superior Xbox 360 Pro. This $300 system bundle comes with the console, wireless controller, HD component cables, a headset, a desirable 60 GB hard drive and an Ethernet cable. You probably already have a dozen Ethernet cables tangled around each other at home, but the 60 GB hard drive and the headset are what's important here; Xbox 360 Arcade's wimpy 256 MB memory card screams amateur and without a headset, you can't scream
anything
at your online opponents.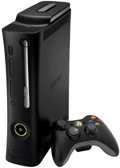 Xbox 360 Elite model
The $400 Xbox 360 Elite is the premier console bundle in black instead of matte white. It also has a matching controller and headset. In addition to the cool color change, the system doubles Pro's hard drive capacity to 120 GB. The Pro is the adequate for most gamers. However, the hardcore gaming crowd that plays Xbox Live Arcade and watches HD movies on their televisions will find good use of the bigger hard drive.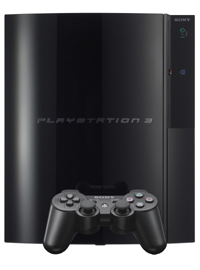 PlayStation 3
The advantages of PlayStation 3 still make it a worthy system of choice. First, online play is FREE, which is a fantastic selling point these days, whereas Xbox Live Gold membership costs $50 a year. The other big draw is that all PS3s support high-definition Blu-Ray discs (the next DVD, if you will). Being prepared for the future of movie entertainment and saving $50 a year might be worth the extra $100 a comparable PS3 costs. The main differences between the two available models are that there's an
80 GB model (recommended)
and a
160 GB model
. Sony keeps things simple, so you'll find one wireless controller in each, no headset, no HD cables and no more backwards compatibility with PS2 games.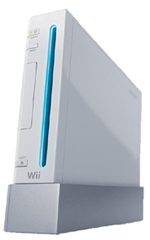 Nintendo Wii
Three years running and Wii is still really hard to find during the holidays. While Xbox 360 comes in three flavors and PS3 in two, the Nintendo Wii sticks with the single model format that's easy for everyone to buy without question. The fact that it started out (and stayed at) an affordable $250 has helped, too. There's no real buying guide to which model to pick, so our only tip is if you see a Wii and you want a Wii, buy the Wii. It's popular for a reason and the remote's motion-controlled capabilities will captivate everyone but true gamers who dismiss anything buy shooting games. It doesn't have much for the mature/hardcore crowd.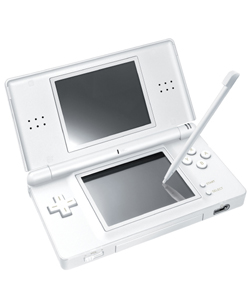 Nintendo DS Lite
Nintendo is coming out with a new DS model next spring called DSi. It's already available in Japan, but it might not be worth waiting around for the snow to thaw in order for the first North American shipment. Sure, it's 12% thinner, contains a camera for photos and a slot for an SD memory cards for MP3 songs. But, it doesn't play GBA games anymore. You probably already have a photo-snapping cell phone and an MP3 player (maybe that's a part of your cell phone, too). So, if you want to play DS games right now, there's little reason to wait until after the holidays.
DS Lite (recommended)
is compact and cheap enough at $130.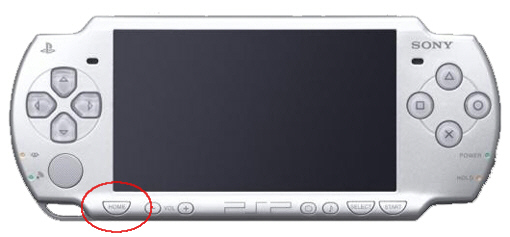 PlayStation Portable
While Nintendo DS incorporated innovative touch-screen technology, Sony's PSP went for a system with more powerful graphics, so it's like a console on a smaller scale. Sometimes this makes for prettier games and sometimes it makes for boring gameplay. There are two models of PSP. The
PSP-2000 (recommended)
has a ?Home? button on the bottom left, while the same button on a
PSP-3000
has a PS logo there instead. While the newer 3000 unit series has a built-in microphone, interlacing scan line problems make it less appealing. So, this is one rare occasion in which you should stick with the older portable system.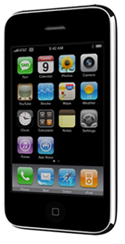 iPhone and iPod Touch
The
iPhone 3G (recommended)
is the Swiss Army Knife of gadgets. Its best feature (besides making phone calls) is the ability to download and play game apps directly to your cell phone. The advantage over Nintendo DS and Sony PSP is that you're always carrying around your phone, while only occasionally carrying a larger, bulkier portable games system that you use for one basic reason. Game apps launched alongside the iPhone 3G, but can be downloaded on the first iPhone and iPod Touch, too. It'll be interesting to see what the future holds for portable gaming now that this touch-screen and accelerometer-wielding handheld is officially in play.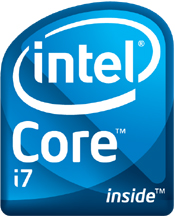 PC Gaming Rig
PC Games don't get as much holiday attention as the home consoles, but there's always a new way to improve your (or your holiday recipient's) gaming rig. This season's new CPU is the Intel Core i7, which officially launched on November 17. Speeds of 2.66 GHz, 2.93 GHz and 3.2 GHz range in cost from $300 to a little over $1,000. Additionally, new pre-built gaming rigs with Core i7 are already on the market
here at newegg.com
(recommended).

5 Final Holiday Shopping Do's and Don'ts
1. Do hunt for extra free games within bundles
2. Don't buy a used Xbox 360 unless you get a good warranty
3. Do buy early; game systems, especially Wii are the hot gift?still
4. Don't forget extra controllers and accessories like headsets
5. Do read Gaming Target for all your gaming reviews and news