Specials: Dual touch screens = awesome. Not GBA slot = epic sadness.
As technology consumers, every time a new gadget finds its way out of production doors we catch the fever and instinctively flock to acquire. You can deny it all you want to, but chances you are just like the rest of us. I know this, you know this, and Nintendo knows this. That's why Nintendo is releasing the DSi, a third iteration on the not-so-surprisingly successful DS brand (yeah; in case you were wondering, the DS has just become a brand following the death of the Game Boy). A few hardware tweaks at a decent price and once the production lines finish up its green lights on for consumer fever frenzy. Can you hear it printing money yet?
Of course, not everyone likes to subscribe to this theory and they are well entitled not to. But I'll bet you a sack full of increasingly-losing-value dollar bills; that those same people will have one by the beginning of 2010 (provided we aren't dead or enslaved by some alien race). Why 2010? Because Nintendo of America is happily enjoying chart topping sales of hardware each month and according to Reggie Fils-Amie at the Nintendo of America press conference, ?selling the DSi in America isn't a high priority?. The man's right, the NPD numbers can back him up on that, but something tells me he also was a little annoyed at being left out of the loop on this thing. Did you watch him talk about the thing? So no DSi(s) here until late 2009, but us smart consumer zombies know how to import stuff. What's that you say? The DSi is region locked for DSi software? Oh, but plain DS software will remain region-free; then import away.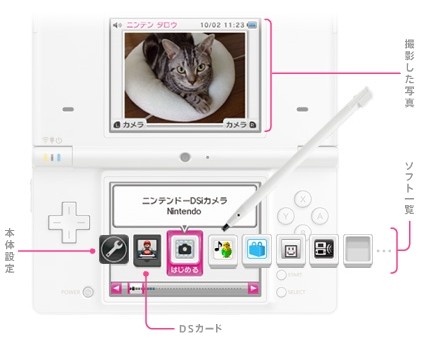 But what are we really buying? A bigger screen, a lighter handheld, an SD card slot, a Wi-Fi store, a web browser, slightly better speakers, and two cameras all for around $180 dollars. When you think about it, that's not a bad bag of stuff for the price? and that's why this thing will continue the DS trend of topping hardware charts. Kids will convince their parents that this ?inexpensive? device is that much better and totally an easy holiday/birthday buy. Don't laugh at that notion; we are both going to do the same thing? only to our spouses or credit card statements/wallets.
What about the missing GBA cartridge slot? Well, we need to ask ourselves if we've ever used that damn thing. If we have, then there are plenty of Game Boy Advances lying around online/in stores for $20 and under. Then again? who's to say that the Wi-Fi store won't carry GBA games? But more likely we're all concerned over the Guitar Hero: On Tour grip. Yeah, about that, if we are that concerned about playing Guitar Hero: On Tour on the go? then we probably need to evaluate where our money goes. Activision will think of something? or they won't and the game will become a novelty and catch ridiculous prices on eBay two years into the future.
We also can't forget the sexy, techy sounding name, DSi. Ok it's horrible. Like iPod and iPhone before it, the DSi has a name that quite honestly deserves to be dragged through the mud. Unlike the iPod and iPhone however, the DSi isn't meant to be synonymous with selfishness, possessiveness, or hoarding. No the DSi seems to be referring to the cameras except in a more hip way then the PlayStation Eye.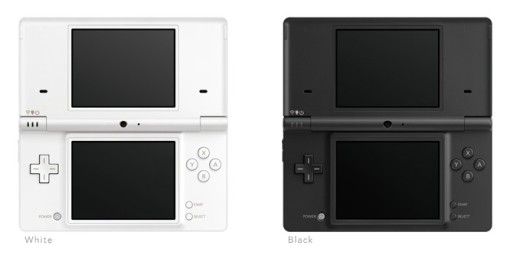 Only two weeks until Japan turns into a scene out Night of the Living Dead, except instead of flesh-eating zombies there will be money burning zombies. We are technology consumers, this is how it goes. It's not a bad thing by any right? at least until we die and wonder what we did with our lives. Christ, I could have been a millionaire if I had spent those $200 dollars on lottery tickets or stock. Damnit.