News: Derek and Angie are back.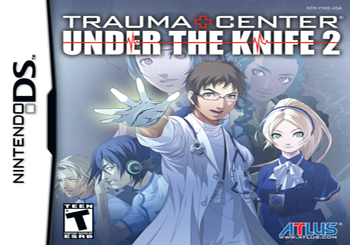 Earlier this month, we
posted that
Trauma Center: Under the Knife
was getting a sequel and that it was hitting this summer. Today, Atlus has confirmed this by officially announcing that
Traume Center: Under the Knife 2
will be hitting retailers on July 1st.
This time, the game will be a direct sequel handling the events after the first game which centered around the rather nasty, GUILT epidemic.
For more information on the game stay tuned to Gaming Target as well as check out the
official website for the game.