Special: We've reached the end of our weeklong look at our favorite games of the year with The Top 12.
PlayStation 2-Exclusive Game of the Year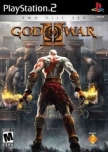 God of War II
Platform:
PlayStation 2
Publisher:
SCEA
Developer:
Sony Studios Santa Monica
Release Date:
March 13, 2007
"With all the attention directed to the next-gen systems, here comes a game that shows that the PS2 is still the baddest boy on the block and probably will be for a good while. If it's a final sendoff before Sony begins to slightly phase it away in favor of PS3, God of War II is a hell of a finale. Sure it doesn't rewrite the books and has some nagging design issues, but what you get is still one of the most intense, savage, and satisfying action games out there. There aren't too many games out there that are designed for pure thrill anymore, but this is one of them, and Sony is to be commended for delivering such a quality title, and delivering a sequel that arguably surpasses its predecessor in almost every way." - Adam Woolcott
Read the Full Review
Xbox 360-Exclusive Game of the Year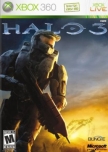 Halo 3
Platform:
Xbox 360
Publisher:
Microsoft
Developer:
Bungie
Release Date:
September 25, 2007
"Despite some flaws, Halo 3 is a crowning achievement on Master Chief's enormously popular trilogy. It is a fitting close to the story and is easily the best of the series. We will, of course, see more games set in the Halo universe but it will be hard to top this one. No other game offers more fun, features and unique ways to frag your buddies than Halo 3. Thanks for the memories, Chief!" - Troy Matsumiya
Read the Full Review
Handheld Game of the Year
Downloadable Game of the Year

Puzzle Quest: Challenge of the Warlords
Platforms:
DS, PC, PSP, Wii, Xbox Live Arcade
Publisher:
D3 Publisher
Developer:
Infinite Interactive/1st Playable Productions/Vicious Cycle Software
Release Date:
March 20, 2007
"Puzzle Quest is so ridiculously fun it should be illegal. So remember folks: play this game at your own risk because once you pick up the controller, you won't be able to put it down. You'll lose sleep, neglect your chores, forget about your homework and eventually have family banging on your door for an intervention. But that's okay; let them in... give them the controller ? let them fall into her sweet warm embrace... she don't lie... she makes you feel goooood..." - Troy Matsumiya
Read the Full Review
Wii-Exclusive Game of the Year

Super Mario Galaxy
Platform:
Wii
Publisher:
Nintendo
Developer:
Nintendo
Release Date:
November 12, 2007
"Super Mario Galaxy is the best game on the Wii, period. With it's beautifully orchestrated soundtrack, lively worlds, and engrossing gameplay, the game gets my vote for game of the year. I'll be perfectly honest, before I played it, I was wary over this one; especially because I absolutely detested Super Mario Sunshine. Not only did Galaxy revive one of the greatest selling franchises in video game history, but it improved upon an already established formula and made it feel new again. If you own a Wii; there's no excuse not to own this game." - Jason Young
Read the Full Review
PlayStation 3-Exclusive Game of the Year

Warhawk
Platform:
PlayStation 3
Publisher:
SCEA
Developer:
Incognito
Release Date:
August 28, 2007
"Battlefield may have invented open-warfare gameplay a couple of years ago on the PC, but an experience that slick wasn't duplicated on a next-generation console before Warhawk. At $40 for the PSN file, it may be the most expensive downloadable game you buy, but it's currently the best online multiplayer title to hit PS3. By perfectly balancing out seamless on-foot, in-vehicle and in-air combat, Warhawk gives PlayStation Network a retail-scale game, something that Xbox Live Arcade has yet to achieve." - Matt Swider
Read the Full Review
When it came time to vote, one game received far and away more support than any other game. So without further adieu, Gaming Target's Overall Game of the Year for 2007 is...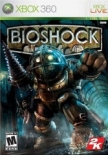 BioShock
Platforms:
PC, Xbox 360
Publisher:
2K Games
Developer:
2K Boston/2K Australia
Release Date:
August 21, 2007
"Bioshock is one of those rare games that completely sucks you into its world. And that's just referring to Rapture itself; the game makes you feel like you're stuck in a total disaster where everyone's crazy and yet the place still has life thanks to what's remaining of the city's amenities, as both a reminder and a demonstration of what things used to be like in this once-utopia. The plot is mature, realistic, and critical without shoving it in your face, and the voice acting matches the weight of what's going on. Of course, the gameplay also delivers by bringing depth and ease together in one package to make it truly playable with a bare minimum of frustration. It's not flawless, but Bioshock is a legitimate candidate for the best game of 2007, and any game that wants to compete with it will have to raise the bar to insane levels to match what's been accomplished here. For Bioshock is the total package." - Adam Woolcott
Read the Full Review
Part 1
Part 2
Part 3
Part 4
The Top 12 (You Are Here)