News: The Games for Windows platform gets a little bit bigger.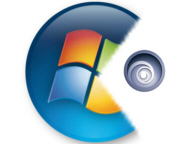 At the German Games Convention in Leipzig, Germany, Microsoft announced that Ubisoft was the latest to join the Games for Windows branding program. The first title Ubisoft will deliver is ?The Settlers: Rise of an Empire.?

The Montreuil, France-based company joins other publishing powerhouses such as 2K Games, Activision Inc., Atari Inc., EA Partners, LucasArts, Microsoft Game Studios, Midway Home Entertainment Inc., and SEGA by committing to ship select titles under the Games for Windows brand. With the addition of Ubisoft, Microsoft now has the support of the majority of top games publishers around the world to provide consumers with amazing Windows gaming experiences.


Microsoft also announced that ?Train Simulator 2? from Microsoft Game Studios will join the roster of more than 60 titles currently announced to carry the brand. ?Train Simulator 2? brings to gamers the most realistic train simulation experience ever from Microsoft, allowing train enthusiasts to explore the world's rail network or build their own in a detailed and immersive world.

Windows gamers are also enjoying a wave of exciting new products this fall and holiday. Microsoft Hardware, continuing its PC gaming hardware innovations, announced the return of its SideWinder line of gaming accessories with the first mouse to bear the SideWinder name, the Microsoft SideWinder Mouse. Built from the ground up for gamers, it was developed to meet gamers' individual needs, providing custom tuning tools and a design for performance handling.

?Today we and our partners announced several products that dramatically improve the experience ? and fun ? for Windows gamers,? said Kevin Unangst, global director of Games for Windows at Microsoft. ?The addition of Ubisoft to the Games for Windows program and the continued innovation in PC gaming hardware is a huge win for gamers around the world who are experiencing the revival of the PC as a world-class gaming platform.?