Interview: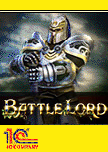 From 1C Company and Katauri Interactive comes a rich and diverse game that melds strategy, role-playing, and exploration. Mixing real-time adventure and turn-based battles, Battle Lord promises to have something to appeal to every gamer while never losing focus on its fantasy-based core. We had the opportunity to get a little more information on this promising title from Katauri Interactive's Ivan Magazinnikov.
GamingTarget: Thank you for taking the time to answer our questions! Would you please get us started by introducing yourself and telling us about the team behind Battle Lord?
Ivan Magazinnikov:
Hello my name is Ivan Magazinnikov, game designer at Katauri Interactive. All our team was formed while we were working on the Space Ranger series. Our team is not very big, only 15 people, but a very friendly and professional.
GT: First off, what can you tell us about the plot driving Battle Lord?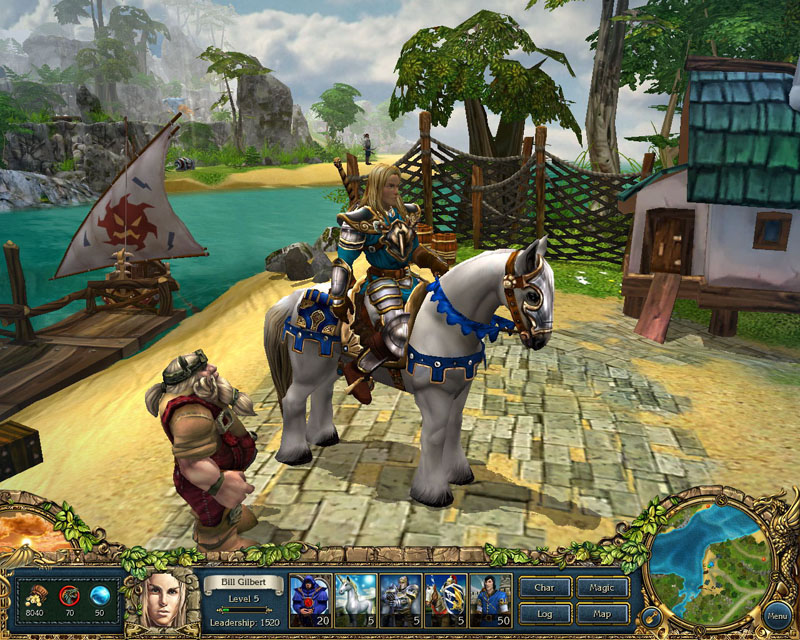 Ivan Magazinnikov:
We would like to keep the plot as a secret for now otherwise all the surprises and unexpected story twists will not be surprising. A solid storyline is very important for an adventure game. We clearly understand that and have even invited as a consultant a popular Russian sci-fi writer Alexey Pechov.
We have a linear storyline but some of the quests can be completed in several different ways or randomly. There are even "good" or "bad" endings to be chosen by players in some cases.
We think it is important that the storyline doesn't limit the player ? one can freely move around the game world and complete additional quests. If you strictly follow the main storyline you will see only a part of the game world. Curious and persevering players will be rewarded with a lot of surprises.
GT: Battle Lord features two modes of play ? a real-time system for adventuring, and a turn-based system for combat. In a market that is predominantly focused on real-time gameplay, what advantages does Battle Lord's dual system approach yield?
Ivan Magazinnikov:
Without doubt we do have an advantage of fully turn-based games. And our advantage is dynamics of real-time adventures with all the accompanying events ? pursuits, luring enemies out of ambushes, etc. Turn-based battles allow to concentrate more on the tactics and not on the reflexes. The winner is not the one moving the mouse faster, but the one whose tactics is more diverse and effective.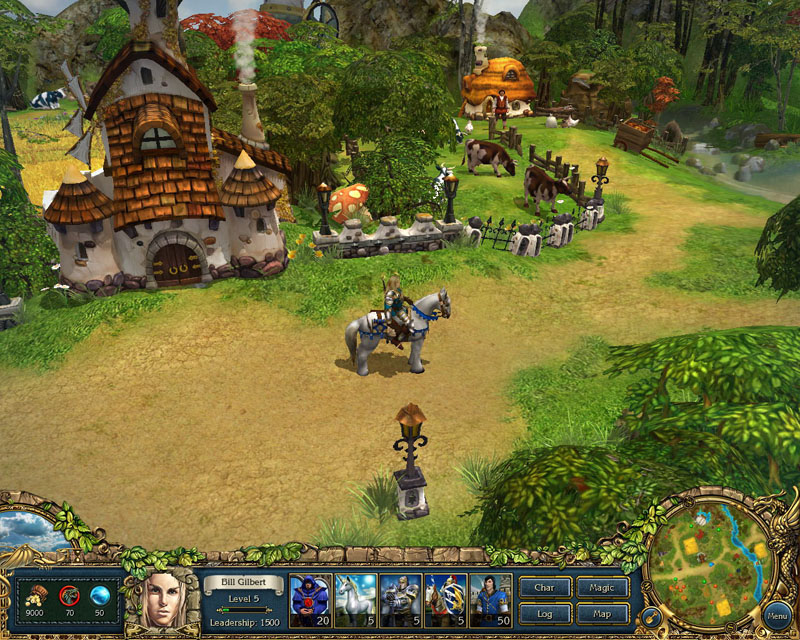 If you are not a very big fan of turn-based games, you can either leave the combat to be controlled by AI or even calculate a battle's outcome automatically. In the latter case the result of a battle will depend not on the way one commands the army and handles the fight, but how efficiently one can prepare for it.
GT: What can gamers expect to experience in Battle Lord's adventuring mode?
Ivan Magazinnikov:
This is going to be a real adventure! With a lot of surprises. There will be living and obstinate artifacts which you will have to force to serve you. Pirate treasure maps and many other things. There is also a possibility to get married and to get acquainted with very interesting and unusual characters. There will be some unusual places as well ? like a flying city of elven rebels or an ice tunnel with frozen in representatives of defunct civilizations. There will be encounters with super-bosses and many other interesting things.
GT: As for the player's character, how much control will the gamer have over his or her character in terms of crafting a avatar that best matches their playing style?
Ivan Magazinnikov:
In the beginning of the game player chooses the class of a character (warrior, magician or paladin) and one of the available subclasses or creates his own one by selecting initial skills and parameters.
GT: Moving on to the turn-based combat in Battle Lord, would you first tell us about the units that the player be controlling and combating?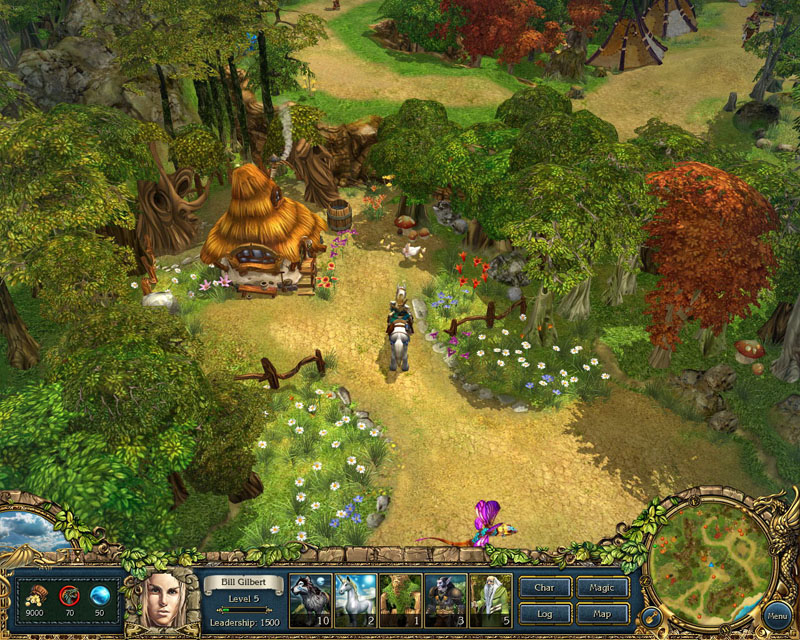 Ivan Magazinnikov:
There will be about 60 units available not counting their modifications. There are six races in the game ? humans, elves, dwarfs, orcs, undead and demons. There will also be a lot of neutral units. Almost every unit has its own features: peasants, while in a group, increase their attack power, wolves have night vision, imps come back after a blow, wooden creatures receive double damage from fire attacks, etc.
Units can also have up to three special abilities which can be used in a battle. For example a werewolf can turn into a wolf, an alchemist throws flasks with holy water, poison or flaming liquid into enemies, a barbarian drinks toadstool potion and this drives him to frenzy, etc. These abilities can be used a limited amount of times or should be recharged during several rounds.
Some units while they are in the player's army can strengthen or weaken each other, affect the morale state of their brothers-in-arms and some of them can even attack each other not paying attention to what's happening around.
The amount of units in the character's army is limited by the Leadership parameter, just as it was in King's Bounty.
GT: What can you tell us about the actual mechanics behind Battle Lord's combat system? Would you be willing to give us a brief rundown of what gamers will experience in a typical battle?
Ivan Magazinnikov:
Combat system mechanics is similar to Heroes of Might and Magic 3. It is a hexagonal arena. The units make their moves by turns according to the initiative (speed and initiative in our game are different parameters), one movement per fight round. The hero himself doesn't participate in a battle. One of the sides loses a battle when it has no more units left. But let's talk more about the differences.
First of all, units in our game have Action Points. Due to this fact an archer in our game can approach an enemy and attack him hand-to-hand or vice versa shoot and run back.
Furthermore besides regular obstacles we have destructible ones. Castle defenders like to use these objects a lot.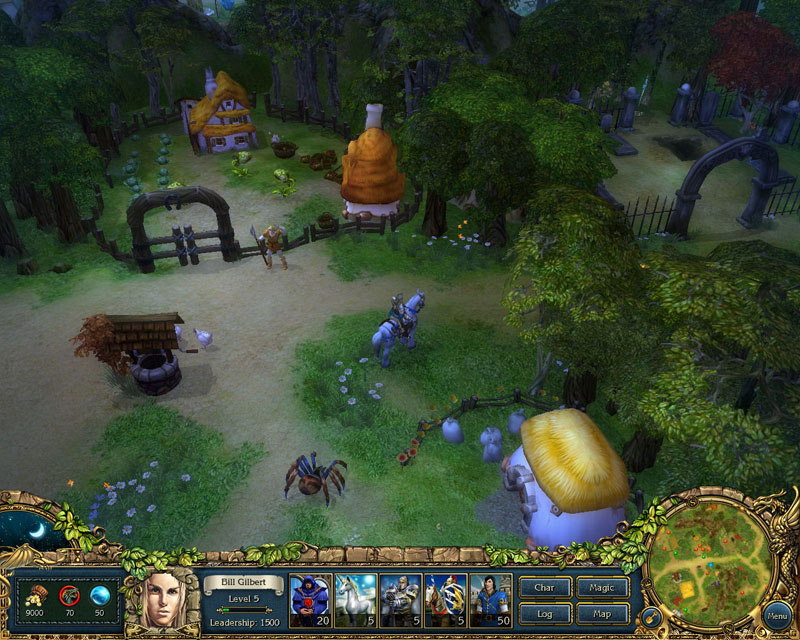 Apart from regular magic the hero can also summon the Spirits of Rage ? powerful creatures which use warriors' rage to feed themselves. They have several special abilities. Usually these are spontaneous attacks of great power.
Since we are talking about elements, units and spells in our game can inflict different types of damage ? physical, magic, fire, etc. This means that some units can receive more or less damage from a specific type of attack. Dragon's fire is harmless to Archdemons, but an Ent will suffer double damage from this attack.
Moreover there could be interactive objects or neutral creatures on a battlefield and they can turn the tide. For example if one puts this kind of a creature in a temper, it will take part in a battle. A magic fountain can restore your magician's mana level, a totem of fire defense makes the units located around it invincible to fire attacks. One can also lure the enemy into poisonous underbrush. Such opportunities give player a vast variety of different tactics, particularly with Special Abilities. One can defeat even a more powerful enemy if fully uses all the advantages provided by the battlefield and objects.
GT: What sort of multi-player options will be at the player's disposal?
Ivan Magazinnikov:
Currently we concentrate our efforts on developing a good single player mode. Multilayer might appear in an expansion.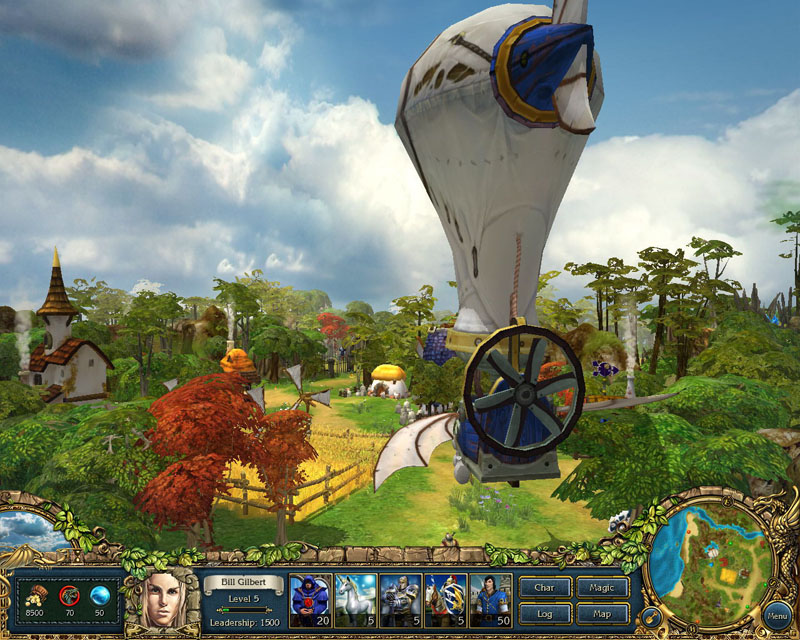 GT: Even at this early stage, Battle Lord's artistic style and graphics are garnering praise. Would you tell us a bit about what is going in Battle Lord's presentation, not only in terms of visuals, but also the game's sound effects, musical score, and voice acting?
Ivan Magazinnikov:
One should really show the visuals, not talk about them :). Our artists and designers have done a great job creating the fantasy atmosphere and visuals. But programmers don't fall behind as well ? the engine supports all the latest technologies: realistic and dynamic shadows and lighting, pixel shaders 2.0, bump-mapping, parallax-mapping and many other features.
The main demands that we make to both visuals and sound is to create a correct, comfortable atmosphere and one fantasy style no matter where you are in the game world ? in the dungeons or on top of a snowy mountain.
GT: Again, thank you very much for your time. Do you have any final thoughts with which you would like to leave our readers?
Ivan Magazinnikov:
We would like to wish players a lot of good new games. And we really hope that you will also enjoy Battle Lord! :)
Once again, we at GamingTarget.com would like to extend our thanks to Ivan Magazinnikov, 1C Company, and Katauri Interactive for making this interview possible. Be sure to look Gaming Target for continued coverage of this exciting game. In the meantime, check out 1C Company's official Battle Lord web page.