News: If you are an Xbox, Switch or PC gamer looking to get your hands on the Crash Bandicoot trilogy, you'll be able to get it sooner than you thought.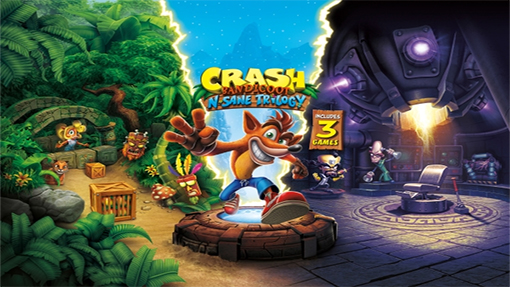 The Crash Bandicoot N. Sane Trilogy is going to be arriving sooner than we originally thought on Xbox One, Nintendo Switch and PC. It was originally slated to be released on July 10, however, that date has been bumped up a little bit and now Crash Bandicoot fans can look forward to picking it up on June 29.

Activision and Vicarious Visions are honoring the heritage of Crash throughout the trilogy in a variety of ways. With more than 100 levels to explore, the Crash Bandicoot N. Sane Trilogy fully remastered game offers brand-new lighting, animations, textures, models and recreated cinematics—all in dazzling "N. Hanced Fur-K." The game's soundtrack is packed with all the didgeridoos, xylophones and thumpin' bass lines you can handle, as well as newly recorded dialogue from some of the familiar voice actors who appear in the original Crash Bandicoot games, including Jess Harnell, Lex Lang and Debi Derryberry, among others.

New features of the trilogy include playing as Coco, Crash's smart and spirited little sister who comes complete with her own set of special attacks. Full analog stick support, a unified save system and checkpoint system makes it easier for new fans to enjoy the classic adventures, while improved bonus levels and time trials in this epic trilogy will challenge the hardest of the 'Coot core.

Check out the trailer below and tell us what you think. Will you be picking up the Crash Bandicoot N. Sane Trilogy on June 29?