News: A new co-op title is now available on Sony's platform with dozens of spells for you to discover along with online and local co-op.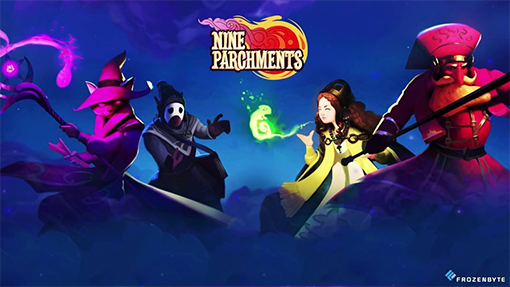 Frozenbyte has just released co-op blaster Nine Parchments on the PlayStation 4. The PS4 version runs at 1080p/60fps, supports local and online co-op with up to four players, and will be priced at $19.99 / 19.99 €. It will be available throughout Europe beginning tomorrow, December 13.

In Nine Parchments, runaway apprentice wizards seize the opportunity to complete their spellbooks by going after the lost Nine Parchments. As the would-be wizards rapidly acquire powerful new spells without learning proper safety measures, it's natural their hasty progress results in plenty of deadly accidents.

Some of the game's features include the following:


Dozens of spells for you to discover and master.


Unlock new playable characters with quests.


Find fashionable Hats and powerful Staves.


Level up and improve your characters with their Skill Trees.


Resurrection and Friendly Fire: Help and hinder your friends.


Battle strange creatures and mighty bosses in the beautiful Trine world.


Online and local co-op with 1-4 players.


Do you plan on purchasing Nine Parchments on the PlayStation 4? Tell us what you think below.