News: This is the second delay for Ni no Kuni II that pushes back the game's release by a little over two months.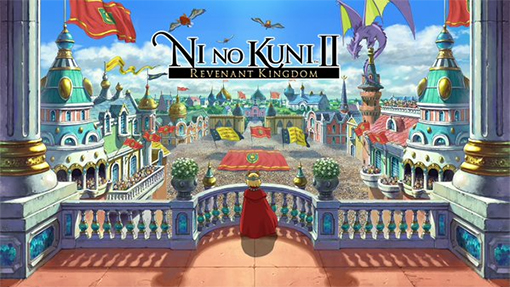 Ni no Kuni II: Revenant Kingdom has suffered another delay according to Bandai Namco. It was originally going to be a Fall 2017 title and then it was pushed back to January 2018. Now it appears you can tack on a couple of extra months with the new release date being on March 23, 2018. A note from Level-5 President and CEO, Akihiro Hino, is below:

"Hello Ni no Kuni fans,

As you all know, LEVEL-5 is committed to delivering the highest levels of design and quality in each of our titles. The development of our latest project, Ni no Kuni II: REVENANT KINGDOM, is coming along very nicely and we can't wait to share this new adventure with you, our fans. In an effort to constantly innovate, we've also implemented new modes in Ni no Kuni II, including the new Skirmish and Kingdom Modes.

However, with innovation and new ideas comes the need to ensure everything works together in a fun and cohesive way; this means we'll need a bit more time to make sure the entire Ni no Kuni II experience meets our highest quality standards. So today, I would like to ask for everyone's patience as we move Ni no Kuni II's worldwide release date to March 23, 2018. We will be sharing more news about Ni no Kuni II: REVENANT KINGDOM in the coming weeks and months as we move closer to our new launch date. On behalf of everyone at LEVEL-5, I want to thank you all for your patience and continued support.

Akihiro Hino – President & CEO of LEVEL-5"

Bandai Namco also released a new trailer to go along with this announcement which you can see below. What do you think about this latest delay for Ni No Kuni II: Revenant Kingdom? Are you really disappointed or is this a blessing in disguise that will allow you to finish the games you picked up over the holidays? Tell us what you think in the comments section below.