News: Take part in this festive event and earn prizes such as supply drops and also take advantage of being a Amazon/Twitch Prime member.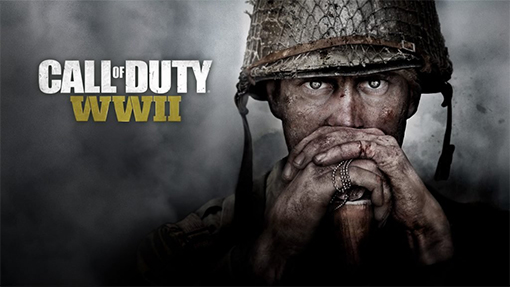 The Call of Duty: WWII Winter Siege event is now taking place. This event includes some extra goodies if you are a Twitch Prime member as well. If you are a Twitch Prime user you will want to link your Twitch Prime account to your Activision account. By doing so you will earn a "Bomb Voyage" weapon camo to use in the Nazi Zombies mode. Twitch Prime members will also receive two additional Winter Siege Supply Drops. If you want to take advantage of this promotion, head here to create an Activision account (assuming you don't already have one). Then link your two accounts and you will be good to go. You can pick up your two extra Supply Drops each month beginning today, as well as your "Bomb Voyage" weapon camo.

In addition to all of that this Winter Siege event also offers some limited time events. During this event you will get a winter version of the map Carentan, previously only available to season pass owners. Once this event ends on January 2 at 10am Pacific then the winter version of this map will go away and the standard version will remain for Season Pass owners. Throughout this Winter Siege event there will be a Winter Carentan playlist and you'll see Double XP pop up from time to time as well.

When you visit the Headquarters social space you will also notice that it is snowing and that you have a new Quartermaster. The new Quartermaster is Captain Butcher, a former British Special Air Service soldier. You will want to check back regularly to see what he has to offer you because you never know what will be there.

If you log in each week during this event you will be able to grab yourself a free Winter Siege Supply Drop and check out some new items like weapons, helmets, calling cards, emotes and more that will be available. One variant of each weapon can be earned in-game for free via Special Orders from Major Howard. You can also obtain a unique "Winterized" version of each weapon as a Collection Reward, along with special Winter uniforms. If you have successfully linked your accounts then you should get an image like you see below that will tell you how to get your items:





Up above I briefly mentioned that if you are a Twitch Prime member that you can pick up some extra Supply Drops. This Winter Siege event kicks off another event that will last for six months. Throughout the course of the six months you will receive Supply Drop Packs an exclusive weapon camo. Keep in mind that if you are an Amazon Prime member that you also have Twich Prime as well.

Do you plan on playing some Call of Duty: WWII and participating in this winter event? Tell us what you think below.