News: You'll have to wait approximately a year to check out Metro Exodus but in the meantime you can check out this beautiful new trailer.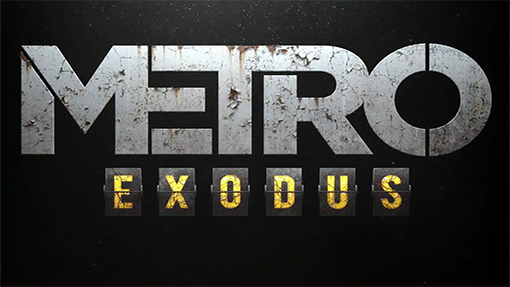 Metro Exodus is coming out in Fall 2018. This was announced at the 2017 Game Awards after showing off an impressive looking trailer. The trailer offers a glimpse of post-apocalyptic Moscow - a hostile world locked in an endless nuclear winter. The desperate survivors who cling to existence beneath the surface in the ruins of the Metro have long given up hope of a life beyond Moscow... all except for one.

As Artyom, you must flee the Metro and lead a band of Spartan Rangers on an incredible, continent-spanning journey across post-apocalyptic Russia in search of a new life in the East. This story will span an entire calendar year through the changing seasons.

Inspired by the internationally best-selling novels Metro 2033 and Metro 2035 by Dmitry Glukhovsky, Metro Exodus continues Artyom's story in the greatest Metro adventure yet.

"We were overwhelmed by our fans' reaction to the announcement of Metro Exodus at E3," said Andriy Prokhorov, creative director and co-founder at 4A Games. "We're sorry to have kept you waiting so long for further news, but you'll be hearing a lot more from us in the months ahead."

Some of the features in Metro Exodus include the following:


Embark on an incredible journey - Board the Aurora, a heavily modified steam locomotive, and join a handful of survivors as they search for a new life in the East.


Experience Sandbox Survival - A gripping story links together classic Metro gameplay with new huge, non-linear levels.


A Beautiful, Hostile World - Discover the post-apocalyptic Russian wilderness, brought to life with stunning day / night cycles and dynamic weather.


Deadly Combat and Stealth - Scavenge and craft in the field to customize your arsenal of hand-made weaponry, and engage human and mutant foes in thrilling tactical combat.


Your Choices Determine Your Comrades' Fate - Not all your companions will survive the journey; your decisions have consequence in a gripping storyline that offers massive re-playability.


The Ultimate in Atmosphere and Immersion - A flickering candle in the darkness; a ragged gasp as your gasmask frosts over; the howl of a mutant on the night wind - Metro will immerse and terrify you like no other game.


Check out the gorgeous trailer that was just released and tell us what you think. Will you be picking up Metro Exodus when it is released in Fall 2018?