News: There are a plethora of titles for you to check out with this week's update, including two new demos for you to try.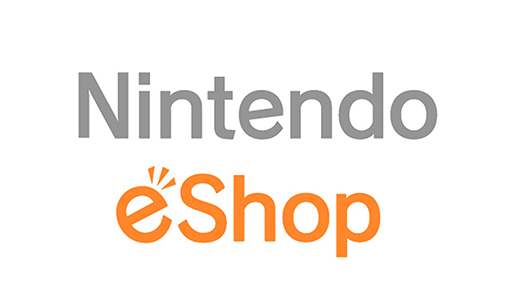 Nintendo has revealed this the eShop lineup for the next few days and it could be the biggest lineup in the history of the Nintendo Switch eShop. Over the next few days 24 new items are arriving with 22 of them being full games and the other two being demos. There is a wide range of titles and genres here so you should definitely be able to find something that interests you. Everything listed below is available now in the eShop unless otherwise noted. So with that said here is everything coming to the Nintendo Switch eShop.

Floor Kids

Floor Kids is a unique breakdance game featuring dance battles, freestyle gameplay and funky beats. Discover original hand-drawn animation by JonJon, a fresh soundtrack by Kid Koala and innovative controls that allow you the freedom to play the way you like. Lead your crew of B-boys and B-girls through the city, unlock new characters and locations, battle against your friends, and discover new combos as you rock to the beat and find your style.

The End Is Nigh - Available December 12

The End Is Nigh is a sprawling adventure platformer in which the player takes control over Ash, one of few "things" that have survived the "end of the world." Follow Ash as he flops his way through a future of pain and suffering. Feel his stress levels rise as you throw him into an endless swarm of decaying, mutant animal-like creatures, and help aid his final epic quest … to simply make a friend.

WWE 2K18

The most realistic WWE video game experience just became more intense with the addition of eight-man matches, a new grapple carry system, new weight detection, thousands of new animations and a massive backstage area. A new rendering engine also gives WWE 2K18 a visual overhaul and will bring the drama of WWE to life like never before.

ACA NEOGEO Top Hunter Roddy & Cathy

Top Hunter Roddy & Cathy is a side-scrolling action game released by SNK in 1994. Using a 2-line system with front and back lines that can freely be switched between, jump, shoot, throw, and perform special attacks to defeat the space pirates who aim for total domination. This game offers simultaneous 2 player mode.

ACORN Tactics

Alien blobs from space are invading the Earth. It's up to the Alien Counter Offensive Response Network (ACORN) to stop them from enacting their evil plans. Construct and customize a strike team of giant walking tanks and air drop them into combat. Customize, upgrade and train to save the planet from King Blob in a giant 25 mission hand-crafted story campaign. Then take your custom battle team into the random mission generator and visit procedurally generated bases and challenge yourself to endless battles. Collect and upgrade a deck of battle-cards to take with you into combat. Use their special effects to turn the tide of war against your foes.

Dimension Drive

Dimension Drive is a space shooter that challenges your skills in entirely new ways. Play two games at once on this dual battlefield madness set on a comic book universe.

Dimension Drive is a Dual-Battlefield space shooter with a teleportation mechanic. It seamlessly combines shooting and puzzle mechanics. Dimension Drive will teleport you into a comic book styled sci-fi space opera set in a multidimensional universe. The Ashajuls, a cruel multidimensional alien race, are attacking our universe. Fight as Jackelyne Tywood (a.k.a. Jack) in The Manticore, a legendary ship capable of teleporting across space and dimensions. Uncover the mysteries of your past and the origin of the Dimension Drives with your trusty friend and A.I., "V.E.R.A.", at your side.

Embers of Mirrim

To save their world from an alien threat, two proud races must set aside their differences and come together... literally. Embers of Mirrim is an adventure-platformer featuring a mystical creature with the ability to split into light and dark embers, each independently controlled by the analog sticks.

GUNBIRD

In 19th century Europe there are five Gunbirds that are embarking on a challenge. They are trying to collect "A magic mirror of Atra." The gunbird that finds this will be granted with the power of the mirror but who finds it will be up to you.

Human: Fall Flat

Bob is just a normal human with no superpowers, but given the right tools he can do a lot. Misuse the tools and he can do even more.

The world of Human: Fall Flat features advanced physics and innovative controls that cater for a wide range of challenges. Bob's dreams of falling are riddled with puzzles to solve and distractions to experiment with for hilarious results. The worlds may be fantastical, but the laws of physics are very real.

Lost Sphear - Demo

The adventure of Lost Sphear begins in a remote town of Elgarthe where a young boy, Kanata, awakens from a devastating dream to find his hometown disappearing. Facing an ominous power that threatens the fabric of reality he must awaken the power of Memory to restore the 'LOST'. To stop the world from disappearing forever, Kanata and his comrades set out to rebuild the world mustering different Memory and crafting the world around them.

Party Planet - Available December 12

Party Planet features 30 fun-packed party games for up to 4 players! It's the ultimate Must-Have game for family and friends of all ages. And with the portability of Nintendo Switch you can turn just about any location into a party.

Phantom Breaker: Battle Grounds Overdrive

A spinoff to the fighting game "Phantom Breaker", "Phantom Breaker: Battle Grounds" is a cooperative action game for up to four players. Cute versions of the series' characters dash around the screen in this action packed title. Defeat enemies to raise your characters' levels and freely assign skills to your liking.Also enjoy head to head fights in the Battleground mode.

Plague Road

Set around a city being consumed from within by a disease, Plague Road tells a story of a lone doctor who once abandoned their home and now returns to learn the fate of those they left behind. Travel from the safe refuge of your farm through a series of regions progressively more affected by the infernal plague.

On the road, rescue survivors and choose whether to use them as traveling companions or to improve the Doctor's farm and gain access to new abilities. How your farm progresses depends upon where you assign survivors to work.

Plantera Deluxe

In the world of Plantera you grow your own garden and breed plants and animals to earn coins with their produce. Use the coins to buy new plants and animals, and also special items and garden expansions. Watch everything grow, help planting and harvesting, buy new things, and defend your garden from sneaky magpies, rabbits, foxes, and wolves. Raise your level and the productivity of your plants and animals. Earn more and more, and create your own dream garden.

Red Game Without a Great Name

Try to imagine a game simple in its basics, but demanding from the very first level, where everything might kill you. Even the camera and the main protagonist are against you as both of them constantly move forward. Add some barbed wire, spikes, and sawblades and you'll get Red Game Without a Great Name. And in this game you will die a lot.

You control a mechanical bird that serves as a messenger in a hostile, steampunk world. To get the letter from one cage to another you have to maneuver the bird between all the obstacles. However, you don't directly control the main hero. The bird moves at its own pace, as does the camera. The trick is you can only order the bird to teleport from one point to another by clicking on it and dragging to mark its destination.

Riptide GP: Renegade

Experience the future of illicit hydrojet racing, where armored riders kick out death-defying stunts over massive waterfalls, dodge cops through public waterways, and boost at breakneck speeds across surging waves.

You are a hydrojet rider, framed and cast out from the Riptide GP league, forced to race illegally through city waterways, flooded ruins, and churning factory machinery in an effort to reclaim your reputation and your title. Play through the single player career to unlock new vehicles, playable characters, and customization features as you take down bosses and build your crew.

Then, take your skills online for the ultimate test as you battle opponents around the world in 8-player online matches. Challenge your friends for leaderboard supremacy in the ghost-racing challenge mode. You can even play locally in split screen races with up to 4 players.

Slain: Back From Hell

You control the fate of Bathoryn, a doomed hero in a Gothic world, who seeks to liberate six cursed realms from six deadly overlords.

He must battle his way through this blighted land, packed with gruesome and lethal creatures before ascending (or sometimes descending) into a stronghold, all the while defeating fiendish traps and vile monsters alike.

Tennis in the Face

Help former tennis star Pete Pagassi save the city from an evil energy drink corporation Explodz. Knock out creepy clowns, corrupt riot police and other Explodz-addicted maniacs with a tennis ball in the face. Bounce the ball off walls to reach targets lurking in cover and watch them tumble hilariously. Trigger masterful chain reactions and watch the chaos unfold.

Teslagrad

Magnetism and other electromagnetic powers will help you explore a non-linear world of beautiful hand-drawn environments, in a steampunk-inspired vision of old Europe. A young boy suddenly finds himself embroiled in a long-forgotten conspiracy, involving a despotic king who rules the nation with an iron fist. Jump into an outstanding adventure told through voiceless storytelling, writing your own part. Armed with ancient Teslamancer technology and your own ingenuity and creativity, your path lies through the decrepit Tesla Tower and beyond.

The Sexy Brutale

The Sexy Brutale, a never-ending masked ball featuring intrigue, murder and the quite possibly occult. Relive the same mysterious and murderous masked ball as the story unfolds in real-time. You must find answers to every enigma and end the loop, to save all guests' lives as well as your own.

TouchBattleTankSP

Control your tank using analog sticks. Fire by touching the desired point on the screen. With this intuitive operation, anyone can play the game. Easy rules: players must destroy all enemy tanks in a stage to complete the stage. Enemies attack with a variety of weapons, including normal shots, ricochets, guided missiles, mortars, and more. The player's power-type tank is equipped with charge shots that destroy and go through walls! Speed-type tanks are agile, faster than missiles and capable of jumping over enemy missiles (jumping tanks!).

Vostok Inc.

Do you love money? You're the newly appointed CEO of Vostok Inc. As a greedy, space-capitalist your ultimate goal is to make as much as you can.

Raise some start-up capital by twin-stick blasting enemies, asteroids and anything else that gets in your way; then embrace your new-found quest for moolah as you colonise, explore and exploit over 40 planets across 6 unique solar systems. Harvest planetary resources and rescue executives to multiply your profit margin, all while you stay blissfully entertained with a whole host of captivating retro mini games that will keep you coming back for more.

Yodanji

Get the ability to summon and trap yōkai - numerous spirits that have been living hidden among us until now. Admire them, give them witty nicknames, and then put them in the brutal ever-changing dungeon to summon even more yōkai! Spooky cute graphics and powders made from various body parts included.

Robonauts - Demo

The action combines familiar arcade shooting gameplay with a unique possibility to switch gravity. Colorful graphics appeal to both younger and adult players while first-class music by Simon Viklund makes the adventure feel even more epic.

Which of these games pique your interest? Tell us what you plan on buying in the comment section below.