News: Some new details have been revealed for the upcoming bonus episode in Life is Strange: Before the Storm.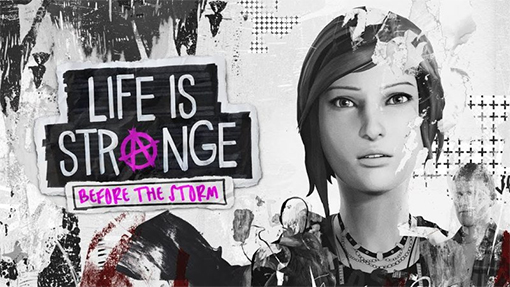 Square Enix has revealed that the bonus episode "Farewell" from Before the Storm's Deluxe Edition will be releasing in early 2018 and Hannah Telle and Ashly Burch will be returning to play Max and Chloe. Square had glowing praise for Rhianna DeVries who did a fantastic job for the voice and motion capture of 16-year-old Chloe so far, bringing a little bit of herself to the role, just as Ashly had in the previous game. Rhianna will continue to work with Square Enix for the motion capture of young Chloe in Farewell.

"The team here were thrilled to hear the news that both Hannah Telle and Ashly Burch were able to come back together again to voice Max and Chloe", said Jeff Litchford, Vice President, Deck Nine Games. "We were really happy with Rhianna DeVrie's performance as Chloe in Before the Storm and the fan reaction to her has been great, she'll continue to work closely with us as part of a really close team we have created."

As a reminder, in the Deluxe Edition's exclusive bonus episode 'Farewell' you will be playing as a young Max Caulfield and this may very well be the last time that you will get to see Max and Chloe together. Unfortunately as much as we'd like to, we can't say much more about it just now as the team is focused on completing the final stages of polish for episode three, the finale of Before the Storm.

Life is Strange: Before the Storm is set in Arcadia Bay, three years before the events of the first game in the series. Players will take on the role of a rebellious 16 year-old Chloe Price who forms an unlikely friendship with Rachel Amber; a beautiful and popular girl destined for success. When Rachel's world is turned upside down by a family secret, it takes this new-found alliance to give each other the strength to overcome their demons.

Check out the new video that was released to accompany this announcement and tell us what you think. Are you excited to have Hannah Telle and Ashly Burch back?