News: If you have been wanting to play World of Final Fantasy but don't own a PS4, now is your chance to join this unique journey.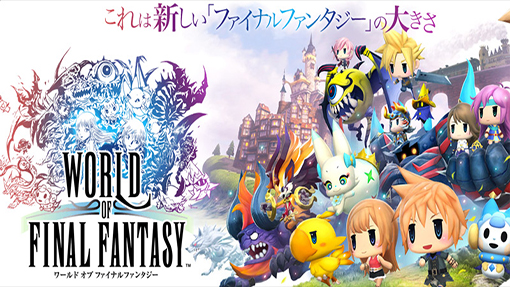 World of Final Fantasy is now available on Steam according to Square Enix. Players will follow the journey of Reynn and Lann as they travel to restore their lost memories in this family-friendly adventure, meeting with legendary Final Fantasy heroes along the way. Combining classic RPG gameplay mechanics and adorable visuals, players can capture, customize and raise over 200 familiar creatures to assist in combat in a unique stacking active time battle system.

New features for this version include:


Steam Trading Cards


Steam Achievements


Full keyboard and controller support


Extensive list of bonus legendary creatures and characters, including Sephiroth, Balthier, White Chocobo and Glow Moogle.


Those who purchase the game prior to November 28 will receive the Day One Edition, which includes a digital soundtrack sampler featuring enchanting tracks from the game and a stunning wallpaper showcasing legendary Final Fantasy heroes and creatures.

World of Final Fantasy is now available on Steam for $39.99. Check out the trailer below and tell us what you think. Will you be picking it up?