News: Someone else from the Saints has joined the group and nothing is safe from her hacking prowess.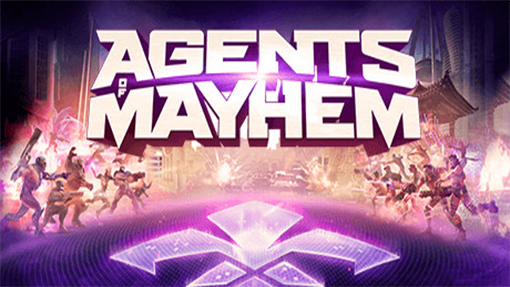 Agents of Mayhem was released a few months ago. In that time Johnny Gatt has joined the party and now it appears that Kinzie Kensington is jumping in as well. Known as Safeword in Agents of Mayhem, Kensington has little patience for stupidity, and even less for Legion. It doesn't matter if you assemble an army of cybersecurity experts; the woman's a walking infrastructure threat, and nothing from your email password to your doomsday weapon is safe.

Kinzie Kensington has been an exceptional hacker since she was old enough to read and type. Instead of letting her talents go to waste in prison, the FBI decided she'd be better off working for them, so she was put to work in the cybercrimes unit at 18 years old. Being stuck in a boring, dead-end job never sat well with Kinzie. She wanted action, excitement, and above all an outlet for punishing people violently. While she knows Legion is a dangerous organization which needs to be stopped, she probably wouldn't care as much if she wasn't allowed to go out in the field.

As an agent of Mayhem, she gets high-tech gadgets, weapons, and a license to beat down anyone who gets in her way … or who she thinks may need a good kick in the ass. Also, the ability to spy on so many interesting individuals in the agency keeps her pretty happy during her downtime.

Check out the reveal trailer and tell us what you think. Agents of Mayhem is also currently on sale during Microsoft's Black Friday sale for $20 on Xbox One. Do you plan on picking it up?