News: Nintendo Switch and SNES Classic Top NPD Charts As Super Mario Odyssey is Released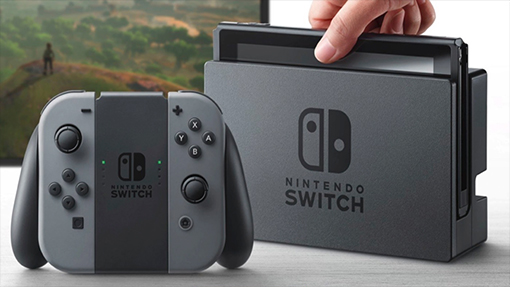 Nintendo has revealed that they had another great month in October with their hardware and software occupying some of the top spots in the monthly charts. According to the NPD Group the Nintendo Switch was the #1 selling videogame hardware in October and the Super NES Classic Edition was #2. If you combine that with the Nintendo 3DS family of systems then Nintendo hardware accounted for two-thirds of all video game hardware sold in the United States for the second month in a row. It should also be noted that the U.S. video game industry achieved hardware sales of more than one million total units in October for the first time since 2011...largely thanks to Nintendo's performance.

Of course the month of October saw one of Nintendo's biggest releases for the Switch yet with Super Mario Odyssey. In this massive sandbox-style game in the spirit of Super Mario 64 and Super Mario Sunshine, Mario uses incredible new hat-based abilities like cap throw, cap jump and capture, which define his new adventure and provide a fresh take on the classic Super Mario formula. Using Cappy, Mario can take control of a lot of things, including objects and enemies. Discovering what can be captured and experiencing the surprising results of capturing something is all part of the fun. The game is full of exotic places to explore, hidden secrets to uncover and memorable moments to behold.

Nintendo also recently revealed that Super Mario Odyssey has become the fastest selling Super Mario game ever in the United States. Additionally, Super Mario Odyssey is also one of the best reviewed games of all time with a Metacritic score of 97 out of 100.

"The public continues to respond positively to Mario's latest adventure," said Reggie Fils-Aime, Nintendo of America's President and COO. "We're also seeing sales momentum for Nintendo Switch thanks to an ever-growing catalog of games from large publishers and indie developers."

Have you picked up a Nintendo Switch yet? If not, do you plan on doing so at some point during the holidays? Have you picked up an SNES Classic or Super Mario Odyssey? Tell us what you think below.