News: Another week and the number of new games arriving in the eShop is in double digits once again, including a popular title from Bethesda.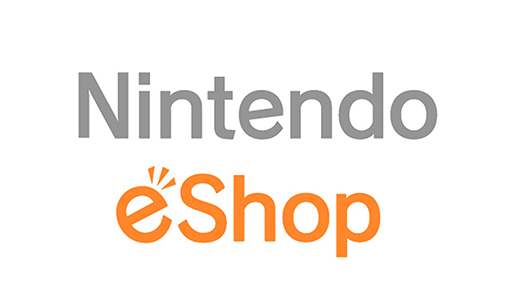 New games are arriving on the Nintendo Switch as part of the eShop's weekly update, including one title from Bethesda. The games that are coming out represent a nice mixture of genres so you should be able to find something that piques your interest. The games listed below are available on the Nintendo eShop right now unless otherwise noted:

The Elder Scrolls V: Skyrim

Winner of more than 200 Game of the Year awards, The Elder Scrolls V: Skyrim is an open-world masterpiece where you can be anyone and do anything. And now, with the power of the Nintendo Switch system, you can play it anywhere – at home or on the go. The Elder Scrolls V: Skyrim brings to life a complete virtual world for you to explore any way you choose, including features new to this version of the game like using motion controls and outfits and gear from compatible Legend of Zelda series amiibo figures (sold separately).

Battle Chef Brigade - November 20

In the fantasy realm of Victusia, the members of the elite Battle Chef Brigade are revered for their ability to skillfully take down monsters and transform their kills into delicious cuisine. But being a part of the Brigade isn't easy: Chefs from across Victusia must vie for their spot in a high-stakes competition. Follow two contestants, Mina and Thrash, as their journeys through the tournament unfold. In order to become a Brigadier you'll need to hunt monsters with combo-based attacks and prepare your freshly caught ingredients in puzzle-based cooking challenges to serve up winning dishes to the judges – all while the round clock ticks down. The Battle Chef Brigade game will be available on Nov. 20.

ACA NEOGEO Karvnov's Revenge

Karvnov's Revenge is a fighting game released by Data East in 1994. Thirteen combatants have once again gathered to compete in the Great Grapple. The Weak Point system allows for enjoyable and deep combat.

Antiquia Lost

Edelstein, a world inhabited by three tribes, was a site of the Great Battle in the past. Today, the world is at peace due to the three tribes' cooperation. But dark clouds are gathering over the future of the world that everyone thought would go on for ever... It's time for Bine and his friends to discover the truth of the history of the world!

Antiquia Lost is a fantasy RPG featuring beautiful 2D turn-based battles. Become the master of the battlefield by using the characteristics of the three tribes, Fai, Ruta and Eeth.

Dead Synchronicity: Tomorrow Comes Today - November 21

"Dead Synchronicity: Tomorrow Comes Today" tells the story of Michael, a man with no past, who must recover his identity and decode the two events that brought the world to the edge of collapse. The first one is the so-called "Great Wave," an inexplicable chain of natural disasters. The second is a pandemic that has turned humans into "the Dissolved," infected beings with special cognitive powers whose sick bodies will eventually dissolve into blood. If Michael doesn't hurry, he won't be able to avoid the impending moment of "dead synchronicity" when Time itself starts to dissolve.

Ginger: Beyond the Crystal - November 17

The towns are devastated and their inhabitants disappeared, but there is still hope. Ginger must reestablish the connection with the goddess by purifying corrupted crystals that have spread throughout the worlds. It won't be easy; the worlds are full of enemies and traps across 15 different levels. Luckily, you will not be alone. Some characters will give you special abilities that will help you solve puzzles and defeat your enemies. There are three different worlds to discover, each one with its own enemies and incredibly fun bonus levels to test your skills.

Green Game: TimeSwapper - November 17

Use this power to help a mechanical bird complete it's extremely important mission of collecting the knowledge about a mysterious green world. This is not an easy task, as the bird moves on its own, and you cannot stop it. Control time to activate and deactivate various mechanisms, to make sure the bird reaches the cage without dying.

The game features fifty carefully designed levels. You will need to make your way through a hostile world - the blades of windmills will slice the bird, pistons shall squash it and spiked gates are going to crush it. Control time to deactivate traps and activate the steam generators that will change your movement direction. Find one of many ways to the end of each level. Plan your route and show your reflex skills to get through the most difficult paths and gather all the gears.

Lumo - November 20

Witness the rebirth of a genre in Lumo – a classic isometric adventure with a modern twist for gamers young and old alike.

A modern take on the long-lost isometric platform genre, Lumo can be enjoyed by anyone looking for an absorbing, challenging and rewarding adventure. But for those who lived through the golden age of videogames – the 80s and early 90s – or know about the games and culture from that time, layer upon layer of nods, winks and touches to those times help build upon an experience that's as heart-warming as it is exciting.

Xenoraid - November 17

Xenoraid is a shooter game with classic action and modern features. Intercept the alien threat in missions that play out differently every time. Pilot skillfully to line up devastating bursts of fire. Switch between four fighters during combat to bring in the best weapons for each situation. Upgrade, repair and enhance your squadron between missions. Bring down huge alien capital ships in hectic boss fights. Put your skills to the ultimate test in three endless survival missions with online leaderboards.

Gear Club Unlimited - November 21

For the first time on Nintendo Switch, drive through an authentic world of cars with Gear.Club Unlimited. Get behind the wheel of the most incredible cars from the most prestigious manufacturers. Race through over 400 challenging races. Learn to master the controls of the world's fastest supercars and collect them in your garage: you can customize and tune them across the numerous workshops, then take them to the race track for the win.

RIVE: Ultimate Edition - November 17

Pilot your spider tank as it runs, jumps and shoots its way through hordes of mechanical enemies on land, underwater, in zero gravity and even on a moving train. RIVE is a modern ode to classic shooters, pumping megapixels at a deliciously smooth 60 frames per second.

Superbeat: Xonic - November 21

Experience Superbeat: Xonic, the new music game sensation! Play your way through 68 unique songs and unlocks tons of hidden rewards and items.

VVVVVV - November 17

It's the game that'll have you walking on the ceiling and looking up at the floor! VVVVVV is a challenging 2D action/platformer with one deceptively simple gameplay mechanic: Without the ability to jump, Captain Viridian must rely on inverting gravity to advance through hundreds of rooms and solve the puzzles he encounters therein. This love letter to the days of 8-bit home computer games features amazing retro gameplay, a genuinely classic visual aesthetic and an earworm chiptune soundtrack created by Swedish musician Magnus Palsson.

MXGP3 - The Official Motocross Videogame - November 21

Experience all the adrenaline of Motocross with the official Championship's only videogame. MXGP3 - The Official Motocross Videogame offers the most involving game experience ever, with completely new gameplay. Race on 18 official tracks and in the MXoN with all riders and bikes from the 2016 MXGP and MX2 seasons and be the first to experience the thrill of riding one of the 10 2-strokes available! Render your rider and your bike unique, with more than 300 official components for a complete customization.

Which of these games piques your interest? Are you going to pick up Skyrim so that you can take an arrow to the knee no matter where you are? Or do you want something a tad more old school like Lumo? Tell us what you think below.