News: If you have picked up an Xbox One X today you can now experience Rise of the Tomb Raider in an all new light.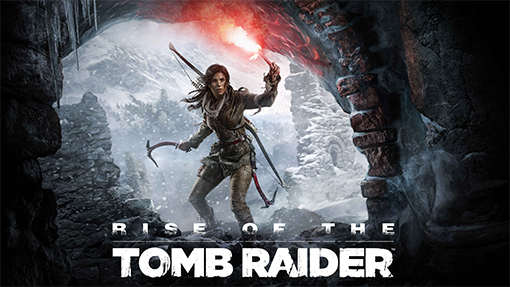 Square Enix and Crystal Dynamics have revealed that the Xbox One X enhancements for Rise of the Tomb Raider are now available. If you have already purchased the game for Xbox One you can download this update for free and experience some of what the Xbox One X has to offer.

"We're always pushing ourselves to deliver the highest fidelity experience in our games and we love taking those next steps with any new technology," said Scot Amos, Head of Studio at Crystal Dynamics. "This launch coincides perfectly with our commitment to always offer the best we have as a reward for our dedicated and passionate fans. Providing these awesome new enhancements as a free upgrade enables Xbox players to maximize their Tomb Raiding experience."

Developed in partnership with long-time partners Nixxes Software, the Xbox One X features for the award-winning experience include the highest fidelity graphics ever in a Tomb Raider game. The new technical enhancements leverage the full power of Xbox One X and offer visual settings that gamers can tailor to their taste.

"Partnering with Nixxes Software has allowed us to deliver an incredible level of fidelity and immersion," said Ron Rosenberg, Head of Studio at Crystal Dynamics. "They have proven once again that they are masters at getting every ounce of power out of a new platform."

Xbox One X players can choose from one of three visual modes:


Native 4K: (full 3840 by 2160) for the highest fidelity resolution


Enriched Visuals for stunning graphic upgrades


High Frame Rate for the smoothest possible gameplay


New Xbox One X tech enhancements for Rise of the Tomb Raider include:


HDR display support for more vibrant and accurate color representation


Spatial audio support, including Dolby Atmos, for true 3D audio


Enhanced texture resolution for Lara Croft, NPCs, and environments for even more immersive and realistic details


Additional visual enhancements include:


Improved volumetric lights


Improved reflections


Enhanced foliage


Upgraded polygonal detail


Improved anti-aliasing


Amplified texture filtering


In addition to these visual enhancements, current season pass owners who own an Xbox One X will receive all of the new content featured in Rise of the Tomb Raider: 20 Year Celebration. This includes the "Blood Ties" single player content, co-op play for Endurance mode, "Extreme Survivor" difficulty setting for the main campaign, 20 Year Celebration outfit and gun, and five classic Lara skins. Additionally, all previously released downloadable content such as Baba Yaga: The Temple of the Witch, Endurance Mode, Cold Darkness Awakened, 12 outfits, seven weapons, and 35 expedition cards are available. With over 50 hours of gameplay, this is the most comprehensive version of the award-winning experience.

Rise of the Tomb Raider: 20 Year Celebration received over 100 awards and nominations and is one of the highest rated games on next generation systems. Lara Croft becomes more than a survivor as she embarks on her first Tomb Raiding expedition to the most treacherous regions of Siberia in search of the secret of immortality.

Check out the Rise of the Tomb Raider Xbox One X Enhancements trailer and tell us what you think. Will you be playing Rise of the Tomb Raider on your Xbox One X?