News: Mario's latest adventure is selling exceptionally well and appears to be a hit with everyone.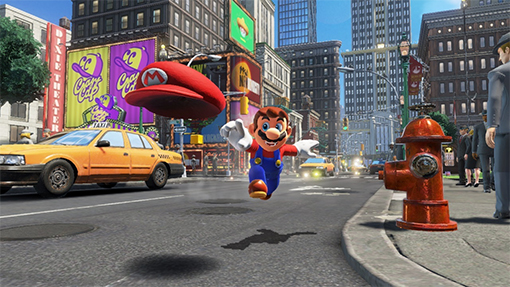 Super Mario Odyssey has been on the market for less than a week but is already off to a fast start. Nintendo has revealed that in just five days Super Mario Odyssey has sold more than 1.1 million units in the U.S. alone. That makes it the fastest selling Super Mario game ever in the U.S., surpassing the New Super Mario Bros Wii game. Super Mario Odyssey is also the fastest selling game on the Nintendo Switch.

Super Mario Odyssey currently has a review average of 97 on Metacritic, which makes it the best reviewed game on Metacritic for any system of the last three years, tied only with The Legend of Zelda: Breath of the Wild which was a Nintendo Switch launch game.

"The public continues to respond positively to Mario's latest adventure," said Reggie Fils-Aime, Nintendo of America's President and COO. "We're also seeing sales momentum for Nintendo Switch thanks to an ever-growing catalog of games from large publishers and indie developers."

Nintendo has increased supplies of Nintendo Switch to meet demand through the holidays. The total number of Nintendo Switch systems sold in the United States through the end of October now stands at more than 2.6 million.

Have you purchased Super Mario Odyssey yet? If not, do you plan on buying it in the near future?