News: Two Tribes has revealed they are bringing their title to Nintendo's console with an Ultimate Edition that has been optimized.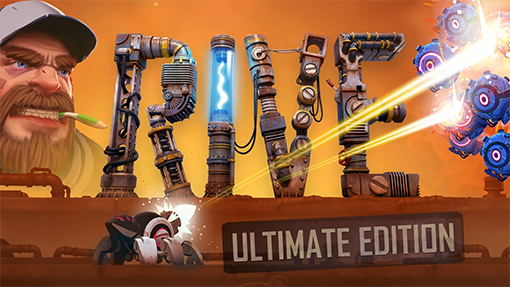 Rive: Ultimate Edition is coming to the Nintendo Switch in a couple of weeks. There are four reasons why the development team at Two Tribes considers this the Ultimate Edition. These reasons include:

Play with a friend in Copilot Mode

They're including an exclusive way to play together, controlling the spider tank with two Joy-Cons. Making awesome use of the Switch's built-in local multiplayer.

HD Rumble effects let you truly feel the action

HD Rumble is a great Switch feature and they are making full use of it with effects ranging from subtle bumps to extreme stereo shakes.

More achievements: 48 and counting

They have created a full in-game implementation of Rive's achievements on Switch while adding some extra ones for good measure.

Loads faster, plays smoother, tweaked to perfection

They have gone back to optimize their custom game engine and tweaked the entire campaign, resulting in rock solid performance and better game flow.

In case you aren't familiar with Rive, you pilot your spider tank as it runs, jumps and shoots its way through hordes of mechanical enemies on land, underwater, in zero gravity and even on a moving train. Rive is a modern ode to classic shooters, performing at 60 frames per second, even in 1080p mode. Some of the game's features include:


Hack and control your enemies


Upgrade your special attacks, armor and loot magnet


Quirky story featuring robot butlers, space loot and clean teeth


Daily Challenges and infinite Battle Arenas


Speedrun and Single-Credit modes


Online leaderboards for all modes and missions


Take a look at the trailer below and then tell us whether or not you plan on buying Rive: Ultimate Edition when it arrives on Nintendo Switch on November 17.