News: Zoink Games is bringing their popular adventure game to Nintendo's popular platform just in time for the holidays.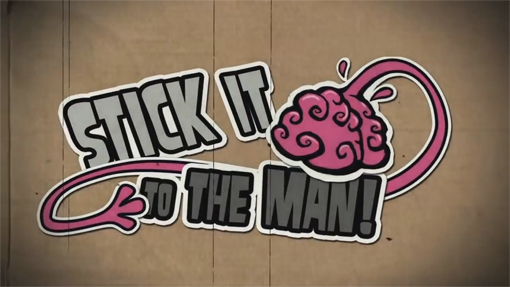 Stick It to The Man is headed to the Nintendo Switch according to Zoink Games. Hard hat tester Ray has a bizarre accident and wakes up with a giant pink spaghetti arm sticking out of his brain! With his awesome new powers he can read minds and change the world with stickers, but he's on the run for a crime he didn't commit. Can you help Ray out of this sticky situation?

Some key gameplay features include:


Solve puzzles by changing the world with stickers


Swing around with your giant spaghetti arm


Mindread an amazing cast of characters in this story-driven adventure game


Story by Ryan North, writer of Adventure Time


Pro Controller and HD Rumble support


Price: $11.99 / €11,99 / £10.99


Check out the trailer below and tell us what you think. Stick It to The Man will arrive on Nintendo Switch on November 23. Will you be buying it?