News: Kate Walker's first two adventures will soon be available to play anywhere on Nintendo's popular system.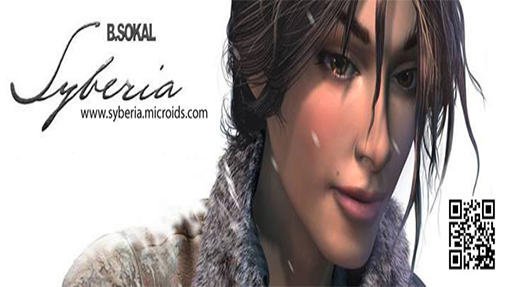 The first two Syberia titles are heading to the Switch in the near future. The first Syberia game will be available on the Nintendo Switch beginning October 20, with the sequel following up on November 30. Thanks to the portability of the Switch this will allow fans to experience these two titles anywhere they go and Syberia 3 should be arriving on the Switch as well at some point.

In case you aren't familiar with this series, a brief premise for each is below:

Syberia 1

"Kate Walker, a young New York lawyer, is dispatched to deal with the sale of a former automaton factory hidden in the French Alps. She never thought that this task, as simple as it seemed, would change her life forever. She quickly embarked on a journey into the confines of Eastern Europe, accompanied by a very peculiar automaton named Oscar. Together they discover incredible places, filled with colorful characters, before meeting Hans Voralberg: the genius inventor, following the trails of the last mammoths found on the mythical island of Syberia, which also happens to be the last piece of the puzzle to conclude the sale and the mission of Kate."

Syberia 2

"After completing her assignment – getting Hans Voralberg to sign the papers to conclude the sale of the factory – Kate decides to abandon her perfect life in New York to help the old man realize his childhood dream. Kate, the eccentric Hans, and the automaton Oscar, make for a most unusual team, by together they set off on a brand-new journey. They are in search of the last, legendary mammoths of Syberia, in the heard of a forgotten world."

In addition to the first two Syberia titles being on Nintendo Switch, Syberia 3 will also be on the platform but no release date for that has been announced.
Have you played the Syberia franchise in the past? If so, will you pick it up and play it again on the Nintendo Switch? If this series is new to you, do you plan on picking up the first title?