News: A plethora of titles is coming to the Nintendo Switch over the next few days covering a wide range of genres.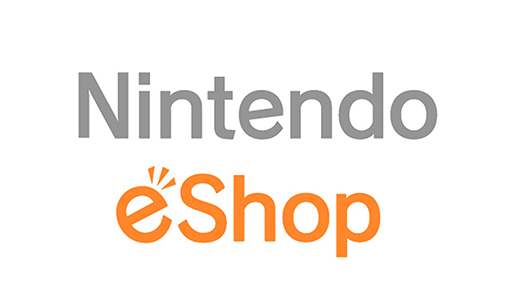 It appears to be another big week for the eShop on the Nintendo Switch as 15 new games will arrive over the course of the next few days. There are a wide range of genres represented in this list and there should definitely be something you can find that you would enjoy. All of these games are currently available on the eShop unless specifically noted otherwise. These new games include the following:

Fire Emblem Warriors - Available October 20 - Clash with legions of enemies as Marth, Xander, Corrin, Chrom and other Fire Emblem warriors by unleashing over-the-top-powerful Dynasty Warriors-style moves. Take control of characters with distinct attacks, issue strategic commands and pair up warriors for stunning moves in an epic tactical action game from the Hyrule Warriors team. The Fire Emblem Warriors game will be available on Oct. 20.

Just Dance 2018 - Available October 24 - Whether you're a party starter, a dancer in the making or a seasoned pro, get ready to turn up the volume and unleash your inner dancer. Dance to 40 of the hottest tracks of the year, including hits like "24K Magic" by Bruno Mars, "Side to Side" by Ariana Grande ft. Nicki Minaj and "Chantaje" by Shakira ft. Maluma. Great for family gatherings, parties and holidays, the Just Dance 2018 game brings family and friends together like no other game. Additional accessories may be required for multiplayer mode and are sold separately. Just Dance 2018 will be available on Oct. 24.

JYDGE - Build your JYDGE. Enter Edenbyrg. Get out alive. JYDGE is a lawful but awful roguehate top-down shooter where you get to build your own cybernetic JYDGE and eradicate crime in the never-sleeping megacity of Edenbyrg. Create your own play-style by augmenting your JYDGE, modifying your Gavel rifle, and choosing fearless companions to suit the tasks at hand.

The Mummy Demastered - Available October 24 - The Mummy Demastered throws you into a 16-bit-inspired battle against the undead in a 2D, nonlinear, action-packed adventure. As an elite agent in the monster-hunting Prodigium organization, you must use a variety of weapons, upgrades, and magical artifacts to defend mankind against the supernatural hordes of Princess Ahmanet. Your Prodigium teammates are already on the scene, but HQ lost contact with them hours ago; only by exploring tombs, forests, abandoned tunnels, and the cursed streets of London will you discover the fate of your allies. But beware - Ahmanet commands legions of zombies, insects, plague-ridden vermin, and worse... and if you're not careful, you'll be the next soul in Ahmanet's thrall

The Jackbox Party Pack 4 - The biggest and "fourthiest" addition to this storied party game franchise features not five but FIVE AND A HALF crowd-slaying games.

1. The blanking fun sequel Fibbage 3 (2-8 players). Play all-new question types and the game mode Fibbage: Enough About You (3-8 players). Guess the weird facts about your friends.

2. The web-based frame game Survive the Internet (3-8 players). Twist your friends' "online" comments in hilarious ways.

3. The spooky date-a-thon Monster Seeking Monster (3-7 players). Message and date fellow monsters with special powers.

4. The deranged debate match Bracketeering (3-16 players). Place smart bets on stupid arguments.

5. The one-up art game Civic Doodle (3-8 players). Compete to improve the town murals.

Play using your phones, tablets or computers. No extra controllers needed.

Spelunker Party! - Go on a Journey to the underground with your buddies! Spelunker, the Weakest Action Hero is now on Nintendo Switch. Offline and Online Co-op Multiplay with up to 4 players! Power-up your characters by customizing them with various costumes and items! A variety of adorable pets are also here to help you on your adventure! Time Attack, Quests and more! Enjoy Spelunker Party together!

ACA NEOGEO Robo Army - Robo Army is a beat 'em up action game released by SNK in 1991. Head out to crush and destroy your enemies in order to restore peace from under the grasp of the robot corps known as Hell Jeed. Collect items to power up and perform a variety of attacks in this exhilarating battle. The "ACA NEOGEO" series has faithfully reproduced many classic NEOGEO masterpieces. Players can change various game settings such as game difficulty, and also reproduce the atmosphere of arcade display settings at that time. Players can also compete against each other from all over the world with their high scores.

Revenant Saga - After being turned into an immortal being known as a "Revenant" and learning of the existence of a demon within him, Albert sets out on a journey to make the person who did this to him pay with their very life. However, as he runs into others along the way dealing with their own figurative demons, what is the answer he finds...?

Party Golf - Tee off simultaneously to a psychedelic 2D world, with satisfyingly simple physics, except it's a frenetic free-for-all to get in the hole. It's instant fun with endless variety; there are trillions of gameplay combinations, from giant banana balls to turbo power-ups. This spontaneous couch party may drive a wedge between friends, but have everyone shouting "just one more round!"

Syberia - Available October 20 - Kate Walker, a young New York attorney, is sent by her law firm to the small French village of Valadilène. Her mission: complete negotiations for the purchase of an automaton factory on behalf of a large multinational. She has no idea what the future holds in store for her. Join Kate Walker on an extraordinary journey that takes her all the way from Western Europe to the far reaches of Eastern Russia. You will come across a host of endearing characters and incredible locations as you search for traces of Hans Voralberg, the genius inventor of the automatons. It is a search that will take you to the legendary island of Syberia, in the far North of the continent, where the last living mammoths reside, hidden from modern eyes.

Knight Terrors - Available October 24 - Witness the horrifying adventures of a mysterious suit of armor known only as "The Knight." Armed with a mighty sword and equipped with blood-red wings that allow flight, the Knight desperately races through the countryside, never stopping for any respite or consideration. He must face and vanquish a never-ending onslaught of bloodthirsty ghouls, flaming skulls and unspeakable horrors while jumping over spiked pits and flying through small gaps. If he takes three hits or allows three enemies to pass, it's "Game Over!"

This is the Police - Available October 24 - This Is the Police is a strategy/adventure game set in a city spiraling the drain. Taking the role of gritty Police Chief Jack Boyd, you'll dive into a deep story of crime and intrigue. Will Jack reach his retirement with a nice stack of bills, or will he end up broken ... or worse?

Elliot Quest - After Elliot's wife disappears, he falls sick and attempts to take his own life--only to discovers that he can't die. Plagued by nightmares and growing weaker by the day, Elliot seeks out a local Sage, who tells him that he's the victim of a rare curse. A demon called a Satar is slowly consuming Elliot's vitality. If Elliot can't find a cure to the curse before it's too late, he too will become a Satar. His only hope is to ask for the help of one of the island's Guardians, who have kept the Satar from taking over Urele.

Super Ping Pong Trick Shot - Try throwing a ball across a room filled with moving platforms and obstacles and into a cup. Test your throwing skills across 80 challenges with mission and sub-mission objectives such as making the ball bounce twice, or using at least 75% power. Use the L-Stick for traditional controls or the more energetic motion controls that simulate throwing a ball. In addition to the single player Mission and Time Attack modes, there's also a 2 player competitive mode. Go head-to-head with a friend to see who can throw the most balls into the cup and use special items to get an advantage over your opponent.

The Count Lucanor - Once upon a time, there was a poor boy named Hans who lived with his mother near the woods. On his birthday, the boy had no presents nor sweets. He got so upset he decided to leave home for good. Before he left, his mother gave him his grandfather's cane, some cheese and three pieces of gold. Hans walked into the forest in search of adventure. Soon it was night and the boy was really scared, so he tried to go back. But then, a quaint kobold happened to cross his path and Hans decided to follow him to a castle. The kobold told him he would inherit great wealth if he passed a simple trial... guessing his name. Trapped in the castle, Hans will live a spooky mystery, fantasy and horror adventure to become the new Count Lucanor.

Join Hans in a fantasy world and experience a unique adventure, full of surprises and challenges. Get hooked on an immersive tale, where every decision counts and every clue is a piece to solve the puzzle and get the treasure. Unravel the sordid secrets of the castle, meet colorful characters, and remember: horror always lurks beneath the surface.

Which of these games do you plan on buying? Tell us what you think below.