News: Square Enix has revealed that last generation's Star Ocean adventure will be released soon in 4K and full HD.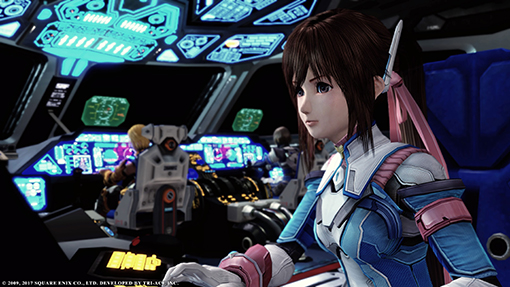 Square Enix has just revealed that Star Ocean: The Last Hope is coming out on the PS4 and PC in remastered form. This Star Ocean adventure was released during the Xbox 360/PS3 console generation and this new version will be a 4K & full HD remaster.

Developed in partnership with tri-Ace, Star Ocean: The Last Hope takes place at the beginning of the Star Ocean series timeline and is a full HD remaster with added 4K support and PC keyboard, mouse and controller support. The game takes players on an epic journey across the universe in an immersive, intergalactic story of survival where humanity must turn to the stars in search of a new home. Featuring strategic real-time combat, the remastered title also keeps the original deep Item Creation System and Private Action system that explores character relationships and subplots for a richer and more rewarding story, and the Blindside battle system, which fuses evasion and offense.

The game will be released digitally from the PlayStation Store and Steam for $20.99. Until December 12th, PlayStation Plus members and Steam users who purchase the game will receive a 10% discount. Additionally, those who purchase on Steam before December 12th will receive an exclusive downloadable mini-soundtrack featuring music from the game. Those who purchase from the PlayStation Store before January 8th, will receive an exclusive PlayStation 4 system theme and 12 PlayStation Network avatars featuring the main characters.

Do you plan on picking up Star Ocean: The Last Hope on either PlayStation 4 or PC? Let us know in the comments below.