News: You won't have to wait much longer to be able to slay demons on the go with your Nintendo Switch.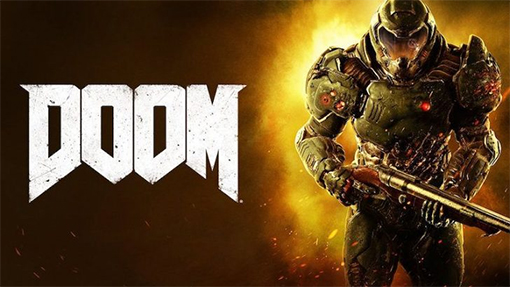 Bethesda has revealed when Doom is going to arrive on the Nintendo Switch and it looks like it will be one week before The Elder Scrolls V: Skyrim arrives on the Switch. Developed by id Software, the studio that pioneered the first-person shooter genre and created multiplayer Deathmatch, Doom returns as a brutally fun and challenging modern-day shooter experience. Relentless demons, impossibly destructive guns, and fast, fluid movement provide the foundation for intense, first-person combat – whether you're obliterating demon hordes through the depths of Hell in the single-player campaign, or competing against your friends in numerous multiplayer modes. Expand your gameplay experience using Dom SnapMap game editor to easily create, play, and share your content with the world.

In a new id Software developer video released today by Nintendo, creative director Hugo Martin and executive producer Marty Stratton discuss the many features that players will experience in Doom on Nintendo Switch, including the full single-player campaign (with all difficulty modes), Arcade Mode, and the entire suite of Multiplayer maps and modes, including all previously released DLC content. They also go into further depth about working with developer Panic Button to ensure Doom on Nintendo Switch feels as fast, brutal, and true to the experience gamers have loved on other platforms.

Some of the key features for Doom include:

A Relentless Campaign

There is no taking cover or stopping to regenerate health as you beat back Hell's raging demon hordes. Combine your arsenal of futuristic and iconic guns, upgrades, movement and an advanced melee system to knock-down, slash, stomp, crush, and blow apart demons in creative and violent ways.

Return of id Multiplayer

Dominate your opponents in Doom's signature, fast-paced arena-style combat. In both classic and all-new game modes, annihilate your enemies utilizing your personal blend of skill, powerful weapons, vertical movement, and unique power-ups that allow you to play as a demon.

Endless Possibilities

Doom SnapMap – a powerful, but easy-to-use game and level editor – allows for limitless gameplay experiences on every platform. Without any previous experience or special expertise, any player can quickly and easily snap together and visually customize maps, add pre-defined or completely custom gameplay, and even edit game logic to create new modes. Instantly play your creation, share it with a friend, or make it available to players around the world – all in-game with the push of a button.

Doom will release on the Nintendo Switch on November 10, 2017. Check out the new video that was just released and tell us what you think. Will you be picking up Doom on the Nintendo Switch?