News: The hits keep on coming as the number of new games arriving on the Switch hits double digits again.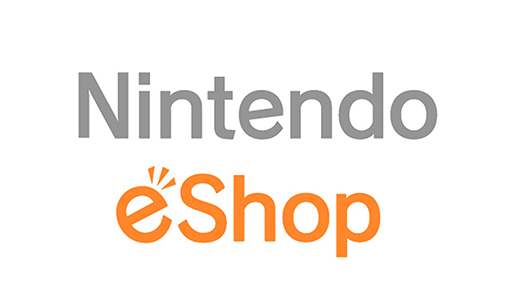 Nintendo's weekly update is upon us and it is bringing with it a good number of new Switch games to the eShop. This week there are 11 new games to choose from and one demo from a game that has been available for a little while. In the past three weeks there has been almost 40 games that have arrived on the Switch which is a pretty incredible number. All of the games listed below are available today unless specifically noted otherwise.


Yono and the Celestial Elephants - Many adventure games have a distinct lack of elephants … but that's all about to change because Yono is here. The Yono and the Celestial Elephants game is a grand adventure, featuring carefully designed puzzles, treasure hunts, a sprinkling of combat and a world full of people. Play as a young elephant tasked to save a world he's never seen before, and explore the rich history of a kingdom where humans, zombies and robots live side by side.


Wulverblade - Help Britannia defeat the Romans in Wulverblade, a hardcore side-scrolling beat-'em-up game inspired by old arcade classics of the '80s and '90s. Go it alone or team up with a friend in local two-player co-op. It's time to show the Ninth Legion what you're made of!


Neon Chrome - Experience a ruthless top-down cyberpunk shooter and blast your way through enemies and walls. Upgrade, enhance and build up your strength. The path to stopping the Overseer is ever changing. Blast your way through enemies and walls with guns and cybernetic abilities. Experiment with different roles like the Hacker or the Cyber Psycho. Upgrade your character stats, discover new cybernetic enhancements and build up strength. Every death is a new beginning — the path to stopping the Overseer is never the same.


Oceanhorn: Monster of Uncharted Seas (Demo) - You wake up and find a letter from your father. He is gone… The only lead is his old notebook and a mysterious necklace. What happened? Explore the islands of Uncharted Seas, a world filled with many dangers, puzzles and secrets. Fight monsters, learn to use magic and discover ancient treasures which will help you on your quest. Use all your wits and skill to unravel the mysteries of the ancient kingdom Arcadia and sea monster Oceanhorn.


UNBOX: Newbie's Adventure - Unbox: Newbie's Adventure is a unique physics-platformer. Enjoy a single player adventure or grab up to four friends for local multiplayer races, battles and challenges. The Global Postal Service is nearing bankruptcy! To save themselves, they have created self-delivering boxes. Play as the GPS' latest cardboard creation, Newbie, as you attempt to save the day. Dress to impress with a massive range of over 40,000 combinations of hats, clothes accessories and funny faces. Explore huge worlds full of challenges, collectibles and boxy boss battles as you compete against the dastardly Wild Cards.


88 Heroes - 98 Heroes Edition - It's 8:08am on 8th August 1988, and the evil Dr. H8 has brought the world to the brink of total annihilation! His demands are simple: pay $88 octillion within 88 minutes, or Dr. H8's 88 thermo-nuclear warheads will wipe out the Earth! But who will save us in our time of need? The bravest? The boldest? No... the 88 Heroes (plus ten of their friends)! Prepare to infiltrate Dr. H8's lair with the help of the strangest, dumbest and most pointless superheroes ever! With 88 levels between you and Dr. H8, only 88 seconds to complete each level and the 88-minute Doomsday clock already ticking, lead 98 unique characters – each with their own special abilities – on a platform-hopping, enemy-smashing, danger-dodging mission to save Earth from complete destruction.


ACA NEOGEO The King of Fighters '95 - "The King Of Fighters '95" is a fighting game released by SNK in 1995. In addition to the character of popular work such as "Fatal Fury" and "Art Of Fighting" in the sequel title of the previous work "KOF '94", Yagamian will participate as the rival of the main character Kyo Kusanagi. With the team edit function installed, it became possible to form a team with the player's favorite character.


Don't Knock Twice - Available October 17 - Don't Knock Twice is a first-person horror game based on a psychologically terrifying urban legend. To save her estranged daughter, a guilt-ridden mother must uncover the frightening truth behind the urban tale of a vengeful, demonic witch. Explore a grand manor house and interact with almost every object you see. To find and save your daughter, you will explore all depths of the manor, searching for hidden clues and using items to fight or escape the terror that surrounds you. The game is based on the film, Don't Knock Twice, starring Katee Sackhoff (Battlestar Galactica) and directed by Caradog James (The Machine).


The Flame in the Flood: Complete Edition - The Flame in the Flood: Complete Edition is a wilderness survival game in which a girl and her dog travel on foot and by raft down a procedurally-generated river. Scrounge for resources, craft tools, remedy afflictions, evade the vicious wildlife and, most importantly, stay healthy in a dangerous wilderness. This Complete Edition includes various gameplay enhancements and a Director's Commentary mode. The Flame in the Flood also features an original soundtrack by acclaimed Alt-Country rocker Chuck Ragan featuring The Camaraderie, The Fearless Kin and other special guests.


Squareboy vs Bullies: Arena Edition - Squareboy vs Bullies is an old school beat 'em up by Rohan Narang that follows the titular Squareboy and his quest for Justice! For far too long the bullies have gone unpunished and with no one else to put them in their place, Squareboy finds himself standing up against them to do what is right, not just for himself, but for everyone the bullies victimized. Will you help Squareboy fight off the Bullies?


Rogue Trooper Redux - Available October 17 - A pioneering tactical shooter and landmark comic book adaptation, Rogue Trooper is back, remastered and revitalized in true high definition.


Putty Pals - Available October 18 - Two adorable bouncing blobs are lost far from home, and only teamwork, communication and a whole lot of hilarious mistakes will guide them back. Sitting side-by-side on the couch, you and a friend will glide, bounce, squish and swing your way through a vibrant cartoon landscape, solving puzzles, avoiding danger and uncovering hidden secrets. Explore locations from explosive Mt Puttuvius to frozen Puttarctica. 28 full-sized levels, plus 16 bonus unlockable mini-levels for extra challenge. Flatten yourself into a trampoline to bounce your friend to new heights. Communication is key: you won't get anywhere if you don't talk to each other.


Which of these games do you plan on picking up? Tell us what you think below.