News: Check out this new trailer for the upcoming Need for Speed game that is all about high stakes.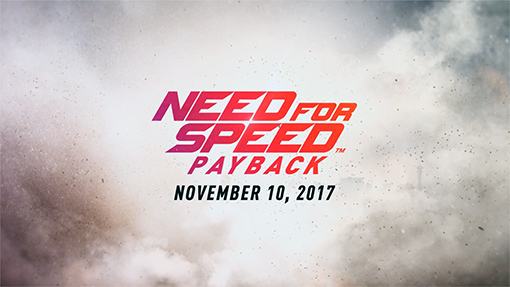 A new trailer has been released for Need for Speed Payback. This new trailer showcases the open world where the stakes are always high. In the corrupt gamblers paradise, each region is filled to the brim with events, activities, and collectables. Cruise through the glamour and grit of Silver Rock or drift up and down the mountain switchbacks of Mount Providence. Tear up terrain in the arid badlands of Liberty Desert, or carve your way through the deep gorges of Silver Canyon as you lose yourself in your own driving adventure.

Show off your skills by conquering the infamous Street Leagues, find Derelicts and take your car from scrap to stock to super car, or focus on tuning up and customizing your own dream ride – there's something for everyone in the biggest open-world Need for Speed has ever had.

Need for Speed, one of the world's bestselling video game franchises, returns with a vengeance in Need for Speed Payback. Drive as three distinct characters united by a common goal: revenge at any cost. Craft unique rides with deeper performance and visual customisation than ever before. Get on a roll and win big with risk-versus-reward gameplay. The return of intense cop chases also means the stakes have never been higher. From insane heist missions to devastating car battles to jaw dropping set pieces, Need for Speed Payback delivers an edge-of-your-seat, action-driving fantasy.

Check out the trailer for yourself below and tell us what you think. Need for Speed Payback will be released next month. Will you be picking it up?