News: An agreement has been reached to potentially end the video game strike and will be reviewed next month by SAG-AFTRA.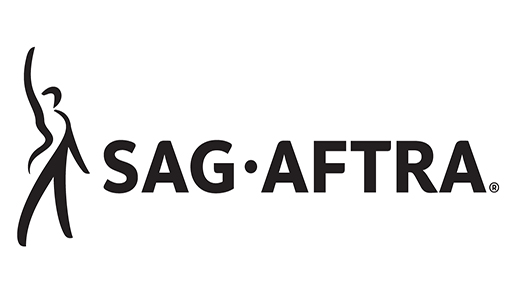 It appears that the video game strike might be over. There has been a strike in effect since October 21, 2016 against 11 video game companies. One of the biggest items that was a sticking point throughout this whole thing was royalties and residuals for the actors. The actors and SAG-AFTRA (a labor union representing approximately 160,000 film and television actors, journalists, radio personalities, recording artists, singers, voice actors and other media professionals worldwide) felt they weren't being properly compensated in the event that a game becomes a mega hit, such as a title like Grand Theft Auto V. The companies that were involved in the strike include the following:


Activision Publishing, Inc.


Blindlight, LLC


Corps of Discovery Films


Disney Character Voices, Inc.


Electronic Arts Productions, Inc.


Formosa Interactive, LLC


Insomniac Games, Inc.


Interactive Associates, Inc.


Take 2 Interactive Software


VoiceWorks Productions, Inc.


WB Games, Inc


The press release about the proposed end to the video game strike is below in its entirety:

"LOS ANGELES (September 25, 2017) – SAG-AFTRA has reached an agreement to end the strike against 11 video game companies that has been waged since October 21, 2016.

The terms of the tentative agreement, which was reached early Saturday morning, include a new bonus structure that provides an additional payment to performers. The bonus payment, which is due no later than the release date of the game, is based on the number of sessions worked on each game, beginning with a $75 payment on the first session and totaling $2,100 after 10 sessions worked.

"This is an important advance in this critical industry space. We secured a number of gains including for the first time, a secondary payment structure which was one of the members' key concerns," said SAG-AFTRA President Gabrielle Carteris. "The courage of our members and their fortitude these many months has been admirable and I salute them. We are always stronger together."

Keythe Farley, chair of the SAG-AFTRA Interactive Negotiating Committee, said the strike delivered key victories for member performers in the video game community.

"The bonus payments we have now are significantly larger now than what we had 11 months ago. And the existence of additional payments beyond your session fee is in the video game world for good, both in our high-budget and independent promulgated agreements," said Farley. "Those are the victories that this strike has brought us."

Chief Contracts Officer Ray Rodriguez, who was the lead negotiator on the new contract, said that the deal includes significant improvements in the area of transparency.

"The new transparency provisions will enhance the bargaining power of our members' representatives by requiring the companies to disclose the code name of project, its genre, whether the game is based on previously published intellectual property and whether the performer is reprising a prior role," said Rodriguez. "Members are also protected by the disclosure of whether they will be required to use unusual terminology, profanity or racial slurs, whether there will be content of a sexual or violent nature and whether stunts will be required."

The deal also contains an employer commitment to continue working with SAG-AFTRA on the issue of vocal stress during the term of the agreement. Moreover, the agreement does not include several proposals sought by management, including a provision that would have fined performers for being late or distracted at session, another that would have required agents to submit performers for low-paying "atmospheric voice" sessions or face fines, and a possible revocation of their union franchise, and another that would have allowed employers to use their permanent staff to do covered work outside of the collective bargaining agreement.

The contract will next be reviewed by the SAG-AFTRA National Board at its October meeting."

What do you think about the strike potentially coming to an end? Did you even know there was a strike going on? Tell us what you think below.