News: Lego Worlds is going to arrive next month on the Nintendo Switch but you can get a sneak peek right now.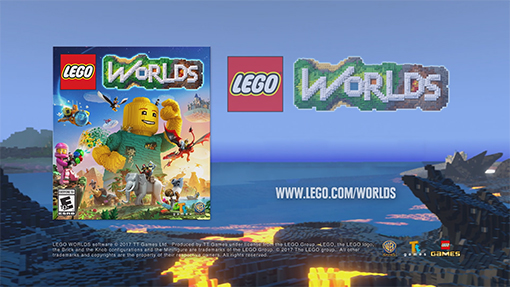 Warner Bros. Interactive Entertainment, TT Games and The Lego Group released a teaser trailer in anticipation of the Lego Worlds Nintendo Switch launch on September 5. Pre-orders are currently available for both the physical and digital versions.

The physical version, priced at $39.99, will include two bonus packs of premium DLC, Classic Space, released in July, and the upcoming Monsters pack, which will be available in October. The digital version, priced at $29.99, includes the base game with the DLC available separately on the eShop. Both premium DLC packs will be available on all other platforms as well at $3.99 each.

Lego Worlds is a galaxy of imaginative worlds made of digital Lego bricks where players can explore, discover and create together. The game is currently available for PlayStation 4, Xbox One, and Steam. Check out the teaser trailer below and tell us what you think. Will you be picking up Lego Worlds on the Nintendo Switch?