News: The cover athlete this year is a Super Bowl champion and one of the more controversial quarterbacks in the NFL.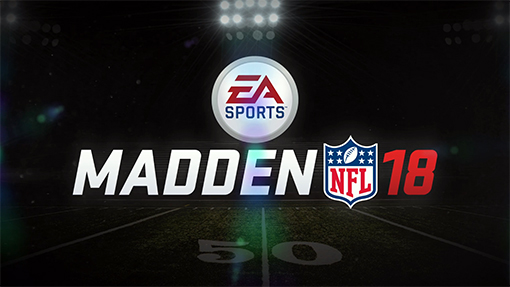 Earlier today EA Sports revealed the cover athlete for Madden NFL 18 is going to be New England's Tom Brady. Madden will also be powered by the Frostbite engine this year which will create a "Madden NFL experience like you've never seen before" according to EA. Frostbite will deliver a significant visual leap not only to the players, but crowds, stadiums and more.

"The Madden NFL 18 cover is a great honor for me," said Brady. "Especially since I have been playing the game since growing up next to EA headquarters in the Bay Area. I'm not one to believe in curses, so I'm ready to take the challenge head on like always! It doesn't stand a chance!!!"

In addition to the cover news, EA also announced pre-order offers for two distinct editions of Madden NFL 18. Fans who pre-order the standard edition will receive numerous benefits, including the choice of an Elite player from their favorite NFL team for use in Madden NFL 18 Ultimate Team, as well as five Squad Packs, redeemable at launch. There is also going to be the G.O.A.T. Edition, which gets you not only what's in the standard edition, but also one of five G.O.A.T. players of their choice for Madden NFL 18 Ultimate Team, and more. Pay no attention to the fact though that EA screwed up who the G.O.A.T. is.

This weekend also marks the finals of the Madden Championship, the culmination of the first year of Madden NFL's competitive gaming series. The top-ranked competitors of the series are all vying for their share of the $500,000 prize pool, and the right to be named the Madden NFL Champion. The 2017 Madden Championship airs live on NFL Network, Twitch, Facebook and YouTube this Sunday, May 14 at 9:00pm ET, with a re-air on NFL Network the same night at 12:00am ET. Fans can also get full coverage from the weekend on the Madden NFL website.

Will you be picking up Madden NFL 18 when it launches later this year? Are you excited to see it in the Frostbite engine?