News: The rumors were true as Call of Duty is returning to World War II and will have a big reveal livestream next week.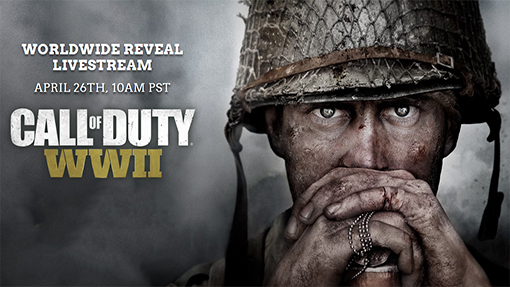 Call of Duty: WWII has been officially announced by Activision and Sledgehammer. It was revealed earlier today on the Call of Duty website with a countdown timer to April 26 at 10 a.m. Pacific where we will see a worldwide reveal livestream of the next Call of Duty adventure. Call of Duty started with a plethora of World War II games to the point where people wanted something different so in 2007 Infinity Ward introduced Call of Duty 4: Modern Warfare. It went on to be one of the most influential FPS games in history and just had a remaster released last year alongside Call of Duty: Infinite Warfare.

It has been 10 years since we last returned to the second World War and now it looks like we will be returning this fall. Call of Duty: WWII has been in development since at least 2014 so, no, it isn't a response to Battlefield 1 like some people have suggested when this rumor started circulating around the internet. Call of Duty returning to World War II at this time has been part of the plan for many years. It is now Sledgehammer's turn to deliver their next Call of Duty game and we'll get the juicy details about it in just five days.

Are you excited to see Call of Duty return to World War II? What do you want to see them do in this game? Tell us what you think below.