News: Get a sneak peek a month early at Portal Knights thanks to the demo that is now available.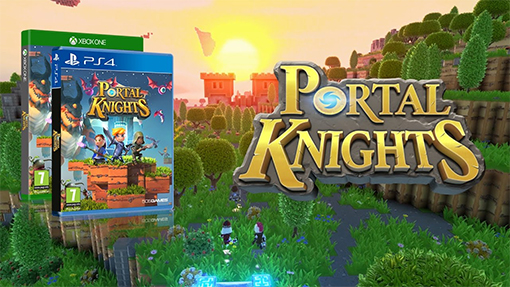 505 Games and Keen Games have revealed that Portal Knight now has a free trial on Xbox One and PlayStation 4 across EMEA and the US. The Portal Knights trial will allow players to immerse themselves in the game ahead of release, exploring the first island in both single and multiplayer modes, while learning the basics of combat and crafting.

Here's a detailed list of Portal Knights free trial version features:


Make your hero: Choose your class between warrior ranger and mage and customize your avatar appearance through a powerful editor. Explore the first island to level up your hero and forge your unique Portal Knight by assigning attribute points and learning unique talents. You can even find a pet companion which will join you in the adventure.


Learn the Portal Knights basics: Hone your tactical combat skills by facing fearsome blobs during the day and the deadly hollow knights who come out only at night. Harness the deep crafting system and use mined resources to make new equipment and armour. Take the first step towards a homely big castle by renovating your dilapidated farmhouse and growing crops. Explore the island for a dungeon filled with skeletons and treasure, in your hunt for portal shards to open the gate to the next island. Onwards adventurer!


Live your adventure alone or with your friends: The Trial version will allow you to experience the game both in single and in multiplayer thanks to the offline coop mode for 2 players split screen. Join forces to build structures, explore dungeons, defeat monsters, complete quests, trade items and journey on the first island, Squire's Knoll.


Transfer your in-game progresses to the full game: The free trial save data can be transferred to the full game once released, so players can continue their adventure from where they left off!


Portal Knights will be available on Xbox One and PlayStation 4 on May 19 in the EMEA and May 23 in the United States. Portal Knights will also leave the early access phase on Steam with a full "1.0" version at the same time. Check out a trailer that was also released today and tell us what you think. Will you be playing Portal Knights?