Reviews: Dex is a fun action RPG that, while it has it's flaws, can be entertaining to go through and do everything you can.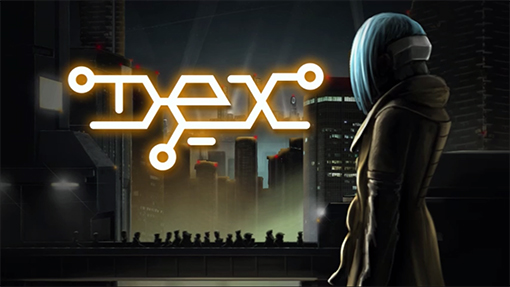 In many ways Dex is a great throwback to the era of 16 bit sidescrollers and beat'em ups. While the game is perhaps not the best example of any of it's individual parts on their own it does come together in a way that feels both unique and fun. Perhaps the greatest strength of Dex is it's sense of place. In that way it feels like an RPG that could have been ripped right out of the 90's.
Dex is very much a story heavy game. While there's certainly a fair share of combat to be had in the 15 hours or so you'll spend navigating the streets and outskirts of Harbor Prime, much of it will be spent talking to NPC's and gradually digging deeper into both the city itself and the lives of it's inhabitants. This was absolutely my favorite part of playing Dex. There is some genuinely interesting stories and characters to influence and most of the quests have multiple outcomes and ways to finish them. While some of the dialogue and voice acting can range from a bit eye rolling to being outright dumb in spots it really didn't negatively impact my desire to keep digging up new sidequests. These are really the meat of the game and are what do the best job of selling you on the fiction. You can probably blow through the main story if you really want to in anywhere from 8 to 10 hours but you'll miss out on some critical upgrades and experience if you don't slow down and start solving some of the other problems in Harbor Prime. There were a few times when I wasn't quite sure where to go or who to talk to next but the games quest log usually did an adequate job of getting me back on track. You can also fast travel to any area of the game you've previously visited at any time as long as you're not in combat. This went a long way to cutting down on potential tedium seeing as many quests will have you travel back and forth to opposite ends of the map.
While there are certainly multiple outcomes for most quests the path to get there usually comes in the form of it's hacking and combat systems. For the most part these weren't too bad. There's a nice upgrade path for each skill including melee combat, ranged weapons as well as points you can assign to endurance or lockpicking. Each is important in it's own way and I applaud it for really making me think about how I wanted to assign my points with each level up. I opted to invest heavily in my endurance and melee skills and put the most of my remaining points into lockpicking and charisma. It's definitely a viable way of playing as even enemies with ranged weapons can be closed in on and taken down reliably with melee combat. Said combat is fairly straightforward as you'll be able to dodge and block incoming attacks with careful timing. Learning an enemy's tell animation was critical in being able to take them down without suffering too much damage in the process. Hacking is similarly straightforward but rewards learning it's systems. For the most part while you're in hacker mode the game becomes a sort of top down twin stick shooter mini game. You'll literally attack firewalls and viruses with an equally upgradeable hacking module where you can buy different types of attack software and put points into making your shots more powerful. There's a separate health meter for when you're navigating cyberspace called focus. Be mindful however because if it depletes and you fail out you'll take a hit to your character health which the game lovingly refers to as "brain damage." Even with the upgrades however I found the mini game a bit more tedious than anything which is a shame since you'll need it so often in order to find information that you need to complete quests. You're always cognizant of what combat and hacking is costing you thanks to how the economy is balanced. If you want to have enough money for the best cyber implants then you'll have to be careful about how you spend your money on health and ammo, neither of which is cheap if you're wasteful.
Dex is a great RPG that's wrapped in relatively average mechanics. The narrative it tells is strongest in the stories it tells outside of the main quest. I chased down as many of the sidequests as I could find both to try and maximize the experience I would get for doing so but also for the wide array of characters I met along the way. While combat and hacking can be a bit tedious at times it's not egregiously so. For $20 I found a meatier experience than I was initially expecting. If you're a completionist the game could take you anywhere from 15 to 20 to finish.