HBO Go News: HBOGo app for Sony PlayStation 3 and PS4 can be downloaded soon, according to HBO officials. No word on the Xbox One version of HBO Go.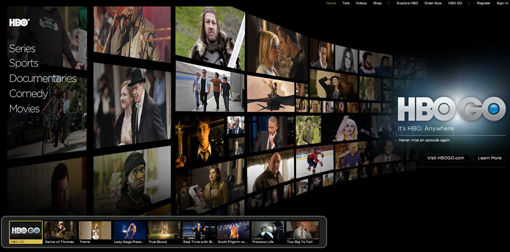 HBO Go is streaming its way to PS3 and PS4 consoles for all of your Game of Thrones and True Detective marathon needs, though no official release date has been announced.

The first Sony console in line to download HBO Go is PS3, according to HBO CEO Richard Plepler who was speaking at the Buzzfeed Brews event tonight in New York City.

He said Sony's newer video game console, PS4, is said to follow with its own version of the media streaming app. Neither HBO nor Sony revealed how long the lag time between the two systems receiving HBO Go will be. Minor technical details aside, there's no reason to hold back.

HBO Go has been available on Xbox 360 since 2012, and the Xbox One has been scheduled to receive streaming rights post-launch. That hasn't happened yet and Microsoft hasn't given its gamers an update on its progress since November. It looks like PS4 might beat Xbox One to the punch after all.

HBO Go price, alternatives

HBO Go on PS3 and PS4 won't cost any additional money, thankfully. All you need is a cable or satellite plan with (or at least the password for) an active HBO account.

The premium channel is attempting to compete with Netflix, Amazon Instant Video, Crackle and other media apps that have already launched alongside PS4.

HBO's years original programming are seen by many industry analysts as going toe-to-toe with the newer shows like House of Cards and Orange is the New Black. It needs to branch out to new devices like video game consoles to stay competitive.

To a lesser extent Amazon is also experimenting with original programming, but hasn't had the breakout success of Netflix just yet.

Check back for more updates on when HBO Go will finally come to PS4, PS3 and, eventually, Xbox One.