PS3 Console Bundles: Sony PS3 is on sale in bundle at Walmart, Amazon and Best Buy, and unlike its next-generation counterpart, it's available today.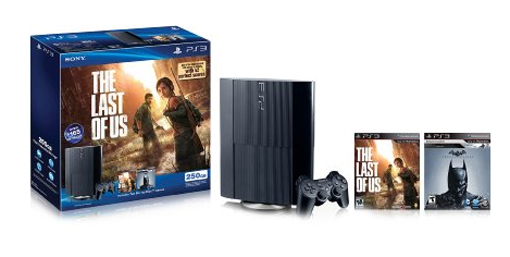 At least Sony's PS3 console bundles are in stock starting at $249.99 with free games included. While the video game maker is having trouble keeping PS4 on store shelves, the seven-year-old PS3 system is being bundled with plenty of exciting software to tide over some gamers.

The most tempting PS3 bundle includes The Last of Us and Arkham Originals, which are two of the newest games for the Sony console. It's currently retailing for $257.99 at Amazon as of Saturday morning.



The same PS4 bundle without the Batman game is a more even $250, but the Arkham Originals is worth the extra $8. Heck, you could even trade it in for a better price and actually make money that way.

Another good option is Uncharted 3. It's more expensive because it comes with a 250GB console plus the Naughty Dog created adventure game that shouldn't be missed. Sitting at the same price and the same specs is the inFamous 2 bundle.

The most expensive PS3 bundle comes with GTA 5 and a system with a whopping 500GB hard drive. Check Gaming Target for more console deals for Wii U and Xbox One and news regarding the availability of PS4 when and if it happens before the holidays.