Nintendo 3DS News: Nintendo has finally released the update to unify your eShop accounts across all platforms along with other updates.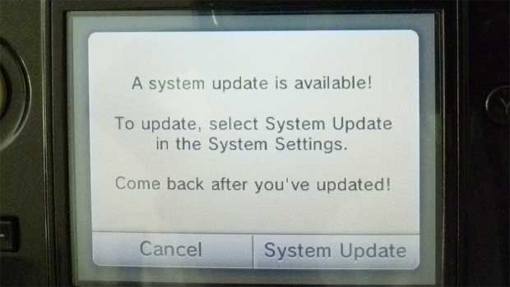 A system update is now available for the 3DS according to Nintendo. This new update brings with it new features that enable Nintendo Network ID functionality, as well as the ability to browse and post on Miiverse. The update will allow users to register a Nintendo Network ID to their Nintendo 3DS system. If you also have a Wii U system, you can use the same Nintendo Network ID to combine your Nintendo eShop balances and wish lists. A Nintendo Network ID is required to download free content, like game demos, from the Nintendo eShop on Nintendo 3DS.

In addition, Miiverse support has been added, allowing Nintendo 3DS users to connect with players around the world to share experiences and game tips. While the full Miiverse experience on Nintendo 3DS requires a broadband connection, there is also an offline mode for players without access to Wi-Fi. You can queue up to three posts while in this mode, and these posts can be manually posted to Miiverse once a Wi-Fi connection has been established. As with Miiverse on Wii U, users can include select screen shot content from either the top or bottom screen of the Nintendo 3DS system.

This new system update also allows Nintendo 3DS owners to transfer all of their content to different Nintendo 3DS systems an unlimited number of times, once every seven days. Prior to this update being released you could only perform a system-to-system transfer a total of five times. This could prove to be problematic for people who were always trading in their 3DS to pick up the new Pokemon limited edition 3DS or the recently released Zelda 3DS unit.

This system update also brings one of the most requested features Nintendo fans have had since the launch of the Wii U, unified accounts. Before this update I would have two different account balances on my 3DS and Wii U. My eShop account on the 3DS had 11 cents while my eShop account on my Wii U had $3.73. Now, finally, with this update my accounts are merged and I have $3.84 across both the 3DS and Wii U.

What do you think about this update? What else would you like to see Nintendo do?