News: Tune in on August 14 on Call of Duty's website to see the multiplayer reveal along with other announcements.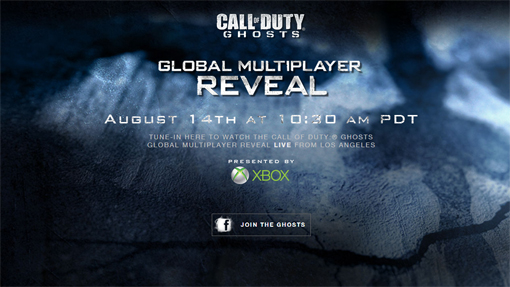 Activision has announced that their will be an announcement on pertaining to the Call of Duty: Ghosts multiplayer on August 14. The team at Infinity Ward will be giving the Call of Duty community the first details on what everyone can expect this fall when Call of Duty: Ghosts launches worldwide. The global reveal will go in-depth on all things multiplayer, and will include several world premiere announcements for the millions of fans that play Call of Duty every year.

You can watch this reveal for yourself on callofduty.com/ghosts/feed on Wednesday, August 14 at 10:30am, pacific. Will you tune in for the reveal? Tell us what you think.