News: Get a behind-the-booth look at some of the music that will be in TMNT: Out of the Shadows.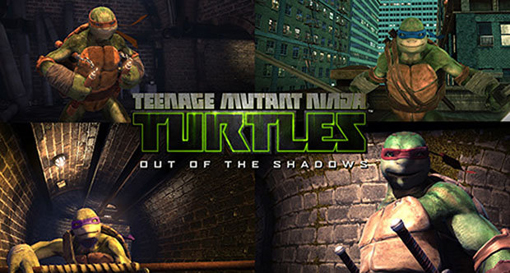 TMNT: Out of the Shadows is part of the the Summer of Arcade this year and Activision has just released a new trailer showcasing some of the music that you will find in the game. In designing Teenage Mutant Ninja Turtles: Out of the Shadows, Activision and developer Red Fly Studio wanted to offer players a new vision for a familiar franchise, with a gritty, neon-saturated New York playing a central role in establishing a darker tone for their story.

To help find that sound they turned to hip-hop producer and collaborator, Just Blaze. In this behind-the-booth interview, Just Blaze gives an inside look at creating the soundtrack to the game's character series trailers, the challenges of putting a new spin on a classic, and how he draws inspiration from working on a franchise he's loved since childhood.

Check out the video for yourself and tell us what you think. TMNT: Out of the Shadows will be available next month. Will you be downloading it?