News: In addition to Dokuro being free there are two other games that are on sale where PS Plus members can save some money.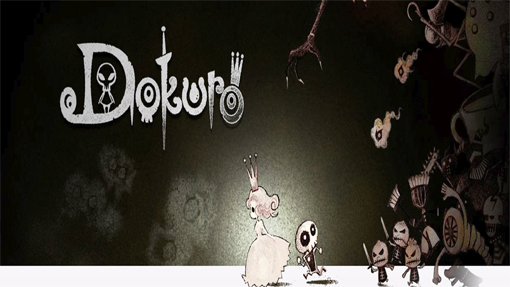 Sony has revealed that PlayStation Plus members in North America will be getting a free PS Vita game this week. The free game is Dokuro along with discounts on PixelJunk Monsters: Ultimate HD on PS Vita and Max Payne 3 on PS3.



Dokuro

- PS Vita - Free - Dokuro is a stoic, little skeleton who is a mere peon in the Dark Lord's army. One fateful day he witnesses his master returning with a helplessly abducted Princess he intends to force into marriage. At once smitten by her plight, Dokuro resolves to free her from the Dark Lord's treacherous, monster-infested castle. Along the way, Dokuro must switch between his Skeleton and Hero forms to utilize his various skills and abilities. While the Skeleton form allows him to stalk about in the shadows and ensure her safe passage, the Hero form enables him to mount a gallant offensive against the armies of darkness!

PixelJunk Monsters: Ultimate HD

- PS Vita - $14.99 (PS Plus - $11.99) - The definitive PixelJunk Monsters experience! Tikiman the Forest Defender is in trouble. Hordes of monsters are sweeping through his realm, hoping to chow down on his offspring – and it's up to you to defend them. Whether you've played the original, or have never taken PixelJunk Monsters for a spin before, this is an amazing way to experience a classic PSN game.

Max Payne 3

- PS3 - $9.99 (PS Plus - $7.99);

Max Payne 3 Ultimate Edition

- $14.99 (PS Plus - $11.99) - For Max Payne, the tragedies that took his loved ones years ago are wounds that refuse to heal. No longer a cop, close to washed up and addicted to pain killers, Max takes a job in São Paulo, Brazil, protecting the family of wealthy real estate mogul Rodrigo Branco, in an effort to finally escape his troubled past. But as events spiral out of his control, Max Payne finds himself alone on the streets of an unfamiliar city, desperately searching for the truth and fighting for a way out.

In addition to the above games please also keep in mind that Battlefield 3 will be leaving the Instant Game Collection on August 6 and the discounts for Thomas Was Alone: Benjamin's Flight and Ibb & Obb Preorder will be over. Be sure to take advantage of those discounts or download Battlefield 3 for free before it leaves PS Plus.

What do you think about this week's lineup? Will you download PixelJunk Monsters: Ultimate HD or Max Payne 3 while it is on sale? Are you excited to have a free new game for your PS Vita?