News: Deus Ex: Human Revolution and Saints Row: The Third highlight PS Plus in June with more to be revealed at E3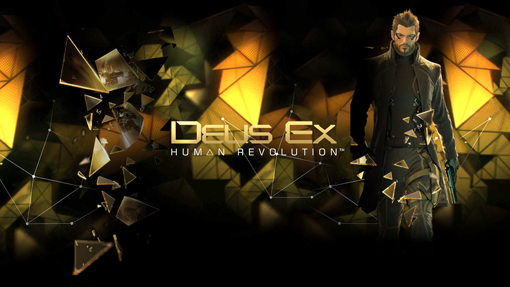 PlayStation Plus is going through a lot of changes in the month of June with a lot of long time titles leaving and brand new ones being added to the Instant Game Collection. The month of June will see the following titles available digitally on PSN for PS3 and Vita:


Deus Ex: Human Revolution - Free - To save his life after a deadly attack, Adam Jensen had no choice but to become physically augmented with cybernetics. Driven by his need for answers, he soon finds himself chasing down leads all over the world. The choices he makes, as he unravels a vast conspiracy, will help determine the fate of humanity.


Machinarium - Free - Machinarium is a point-and-click adventure game by the makers of games Samorost or Botanicula.


Saints Row: The Third - Free - Years after taking Stilwater for their own, the Third Street Saints have evolved from street gang to household brand name, with Saints sneakers, Saints energy drinks and Johnny Gat bobble head dolls all available at a store near you. The Syndicate, a legendary criminal fraternity with pawns in play all over the globe, has turned its eye on the Saints and demands tribute. Refusing to kneel to the Syndicate, you take the fight to a new city.


Zero Escape: Virtue's Last Reward - Zero Escape: Virtue's Last Reward is a suspense-driven visual novel/puzzle game and spiritual sequel to the hit, 999. Zero has kidnapped nine people and placed them in a warehouse to play the deadly Nonary Game. These seemingly nine strangers have bracelets that will kill them if they don't play the game correctly. However, how can they trust each other, and do some have ulterior motives? Play as Sigma and decide who to trust and who to betray in this plot twisting visual novel! Who is Zero, why has Sigma been brought here and who exactly are the others? With fully voiced dual language support, mind-bending puzzles and more, solve the mystery that is Zero!


In addition to those great titles entering the PlayStation Plus lineup in June, the following titles will be leaving:


Sleeping Dogs - June 4


Closure - June 11


Ratchet & Clank All 4 One - June 11


inFamous 2 - June 11


LittleBigPlanet 2 - June 11


SoulCalibur: Broken Destiny - June 18


BlazBlue: Continuum Shift EXTEND - June 25


With all of those titles leaving PlayStation Plus Sony has revealed that more titles are set to be announced for the month of June. With Sony's E3 press conference less than a week away I think it is a safe assumption that we will learn of more PlayStation Plus titles at that event. Now as for the June 4 update specifically, the following titles are available either for free or on sale right now:


Deus Ex: Human Revolution - PS3 - Free


Let's Fish! Hooked On - Vita - $19.99 ($10.00 for PS Plus members)


Portal 2 - PS3 - $15.99 ($9.59 for PS Plus members)


Portal 2 In Motion (Add-On) - $7.99 ($4.79 for PS Plus members)


Grid 2 - PS3 - $59.99 ($53.99 for PS Plus members)


What do you think of Sony's PS Plus lineup for June? What PS3 or Vita titles do you hope get announced for the Instant Game Collection at E3? Tell us your predictions below.