News: Check out behind the scenes of Castle of Illusion and tell us whether you plan to get the XBLA, PSN or PC version this summer.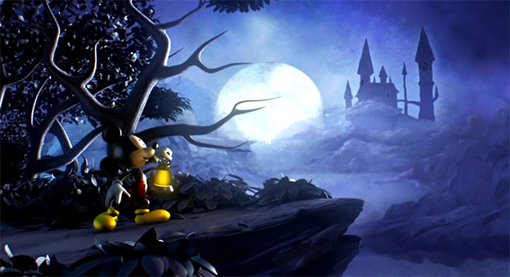 Castle of Illusion starring Mickey Mouse is being reimagined for XBLA, PSN and PC. A new behind the scenes trailer has just been released showing some behind the scenes action for Castle of Illusion starring Mickey Mouse. Hear from the original creators of the iconic 1990 Sega Genesis version as well as from the developers of the new version of the game. Completely rebuilt from the ground up, Castle of Illusion has stunning visuals and new gameplay mechanics. Fans will enjoy the original storyline as they help Mickey save Minnie from the evil witch, Mizrabel.



"The original Castle of Illusion was tremendously entertaining and has a well deserved reputation as a Sega classic. Castle of Illusion Featuring Mickey Mouse brings this great game to a new generation," said Chris Olson, vice president of Digital Business at Sega of America. "Mickey is back and he looks fantastic."

Castle of Illusion starring Mickey Mouse will be available for XBLA, PSN and PC later this summer. Check out the behind the scenes trailer below and tell us what you think.