PS Plus News: PS Plus members in Europe have a great month ahead of them with four big games releasing as part of the instant game collection.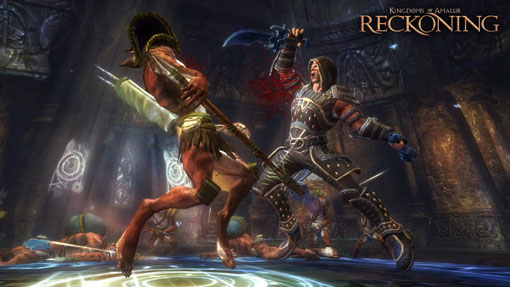 PlayStation Plus is a great value no matter where you are, however, it is no secret that the European PS Plus completely decimates the North American version. North American members just recently were able to download Sleeping Dogs while European members have been able to do that for a little while now. The June update for the European PS Plus was recently revealed and it should make our European readers really happy while our North American readers can only wait and see what Sony will give them.



European PlayStation Plus members will receive the following titles throughout the month of June:

Kingdoms of Amalur: Reckoning - PS3

Demon's Souls - PS3

Ico and Shadow of the Colossus HD Collection - PS3

Rayman Origins - Vita

Coconut Dodge Revitalized - Vita

That is quite the impressive list, isn't it? Specific dates weren't given for these titles but it would appear that our European readers will be very busy playing all of these great games. Out of the above list, which title do our North American readers want to see available as part of the instant game collection?