Xbox 720 Event News: The next Xbox event from Microsoft will finally give gamers concrete information on May 21 in Redmond, Washington.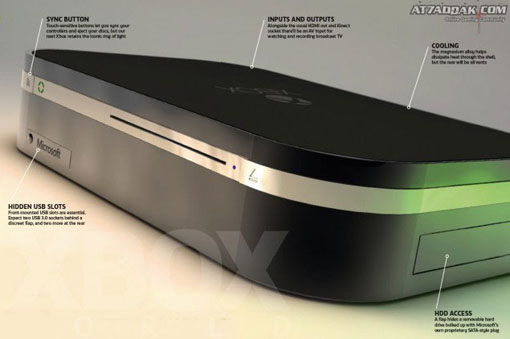 The Xbox 720 will be revealed on May 21, according to an announcement Microsoft spokesperson Major Nelson.

The company will hold a special press event on the Microsoft campus in Redmond and it will stream it on Xbox.com, Xbox Live, and Spike TV (if you live in the U.S. or Canada), said his post.



During the May 21 Xbox 720 event, Major Nelson has promised that Microsoft will share its vision for the next generation of gaming and, hopefully, a lot of the rumors will finally have a definitive answer - namely an official name for the new Xbox besides Xbox 720.

Then, 19 days later at E3 2013, Microsoft will continue to show off even more of their vision during their annual press conference as well as on the show floor itself. Major Nelson promised that during their E3 presentation they will show their full lineup of blockbuster games.

Rumors about the next Xbox have been running rampant for quite some time now. Some rumors suggest that it will be an "always on" device that requires an Internet connection while other "sources" state that Microsoft never planned on making their console require an internet connection. A few weeks ago a new rumor popped up regarding the new Xbox housing or at least connecting to a Xbox 360, which would mean that the new Xbox would be fully backwards compatible with Xbox 360 games.

What have been some of your favorite Xbox 720 rumors? Which ones do you hope are true? Which do you hope are false? What is the one game you would love to see revealed at either the May 21 event or at E3 itself?

Tell us your Xbox 720 predictions below.